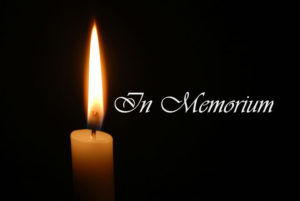 Edward F. McConnell
Edward F. McConnell of Opelika was born on March 19, 1931 and passed away surrounded by family at his home on July 1, 2018. He was 87 years old.
Son to the late Albert L. and Ida Davis McConnell; preceded in death by 9 siblings; granddaughter, Dee Dee Abrams, step-son, Mickey Owsley.
He is survived by his wife of 49 years, Hazel J. McConnell; sons, Gary McConnell (Cindy), Larry McConnell (Sheila); daughters, Brenda McConnell, Donna Hill; step-son, Tony Owsley; grandchildren, Candace Michael (Matthew), Heather McConnell, Danita Harrelson, Michael McConnell, Christopher McConnell, Shayne Hurst and Wesley Parker, Michael Owsley (Stephaine), Adam Owsley (Alicia), as well as numerous nieces, nephews, cousins, and other family members.
Visitation will be held Thursday, July 5, 2018 in the Parlor at Frederick-Dean Funeral Home from 1:00 until 2:45 p.m.
The funeral service will be held in the Chapel at Frederick-Dean Funeral Home on Thursday, July 5, 2018 at 3:00 p.m. with Brother Harvey Miller officiating. Interment will follow at Garden Hills Cemetery.
Frederick-Dean Funeral Home is directing.