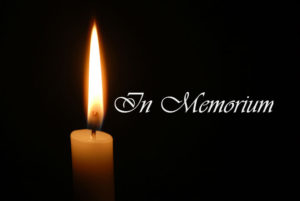 Dr. Robert Louis Hall Jr.
Born in Opelika, Alabama on March 5, 1942, Dr. Robert "Bob" Louis Hall, Jr. spent most of his life serving his hometown. He was a devoted son, husband, father, grandfather, and friend. Dr. Hall was a skilled and caring dentist. He loved his family without reserve and lived each day with intention and discipline. Dr. Hall set goals and achieved them with determination and a sense of humor. He consistently reflected a kind, gentle, and humble spirit. He lived a life of service to his family, community, and country. Most importantly, Dr. Hall was devoted to his Lord and Savior, Jesus Christ, whom he met face-to-face on June 3, 2018.
Dr. Hall was preceded in death by his sister, Mary Elizabeth Hall; his parents, Robert Louis and Mary Lena (Teenie) Holyfield Hall; and his mother-in-law, Wilda Owen Jones.
Dr. Hall is survived by his wife of 42 years, Vondalyn Jones Hall; his daughters, Betsy Lynne Hall Ledoux (Nick), Amelia Hall Stehouwer (Seth), and Katie Hall Hackleman (Jon); five grandchildren: Morgan Leigh Stehouwer, Elise and Davis Hackleman, and Matthew Robert and Andrew Louis Ledoux; father-in-law, Lavon Jones of Falkville; and brother-in-law, Rodney Jones. He deeply loved his wife, daughters, sons-in-law, and grandchildren; and they adored him.
In 1960, Dr. Hall graduated from Opelika High School, where he was named the first WJHO Athlete of the Year. In 1964, he graduated from Auburn University, after which he attended the University of Alabama School of Dentistry, graduating in 1968. Dr. Hall served in the U.S. Army Dental Corp from 1968 to 1971, including a year in Vietnam and tours in Fort Belvoir (Virginia), Fort Sam Houston (Texas), and Fort McClellan (Alabama). He practiced dentistry in the Opelika – Auburn community for 44 years, from 1971 through 2015.
During this time, Dr. Hall and his family were blessed with tremendous patients, and he cherished the many staff members with whom he was honored to work. Dr. Hall will be honored later this month with the Gold award from the Alabama Dental Association for 50 years of dental service. He served in church leadership for decades at Trinity United Methodist Church and previously at First United Methodist Church, Opelika. He was also an active member of Gideons International.
In his retirement, Dr. Hall enjoyed participating in three church breakfast groups, traveling, and spending time with his family.
Visitation was held Friday, June 8, 2018 from 6:00 until 8:00 p.m. in the Parlor at Frederick-Dean Funeral Home.
A memorial service was held Saturday, June 9, 2018 at 11:00 am at Trinity United Methodist Church in Opelika.
In lieu of flowers, donations may be given to Trinity United Methodist Church (800 Second Avenue; Opelika, Alabama 36801) in memory of Dr. Robert L. Hall Jr.
Frederick-Dean Funeral Home is directed.