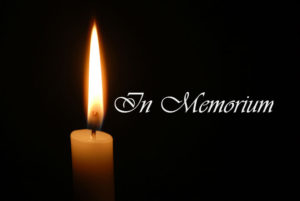 Donald Roundtree Tidwell, Jr.
Donald Roundtree Tidwell, Jr., affectionately known as Toby, passed away at age 67 at his home in Opelika, Alabama on March 22, 2018.
Toby was born on January 18, 1951 in Birmingham and grew up in Auburn. He graduated from Auburn High School in 1969 and then served in the United States Navy. Toby was a kind-hearted man with a strong work ethic. He loved fishing and football, and was a loyal Auburn fan his entire life. He was friendly, patient, and beloved by all who knew him. He always made sure to take time to appreciate the little things. he was a man of great faith and spent his later years teaching Bible Study and Sunday School. He had a heart-felt laugh and always had a sparkle in his eye.
He is survived by his wife of 42 years, Cathy; two adult children, Amber and Austin and his wife Ashley; his brother, Mike, sister-in-law, Terry, and nephew, Michael.
Celebration of Toby's life was held at First Baptist Church of Opelika Sanctuary on Sunday, March 25, 2018 at 2:30 p.m. Visitation with the family was in the Church Parlor following the service.
In lieu of flowers, the family requests that donations be made to the Big House Foundation or St. Jude Children's Research Hospital.