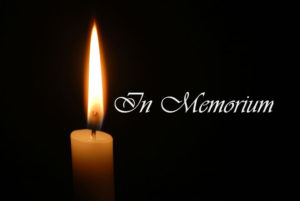 David Wayne Dean
Mr. David Wayne Dean, 53, of Opelika, born May 25, 1965, passed away March 3, 2019, at his residence.
Mr. Dean was survived by his wife: Carol Dean; two sons: Theo (Stacey) Dean and Gary (Veronica) Dean; daughter: Mechelle (Jamey) Baker; bonus sons: James, David, and J.P. Stephens; goddaughter: Elizabeth "Nugget" Chambley; grandchildren: Chase Dean, Haylee Spinks, Blake Dean, Abbygail Ballman, Eli Baker, Sophia Dean, Raylan Baker, Macey Dean, and Kaitelyn Baker.
"RoadDog" often imitated never duplicated. He loved everybody. Every time I ride, you will be with me. He loved life to the fullest. There was never a dull moment with him around. He loved his Harley. He was one of a kind. Drive it like you stole it.
Jeffcoat-Trant Funeral Home and Crematory directing.