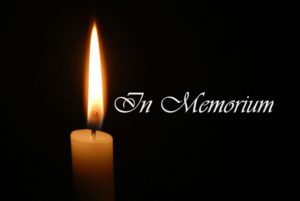 Cordelia Ann Parker Klinner
Cordelia Ann Parker Klinner passed away at home on Wednesday, April 4, at the age of 83.
Cordelia was born on May 8, 1934, in Opelika, AL. After graduating from Cliff High School (currently Opelika High School) in 1952, she attended Alabama Polytechnic Institute (currently Auburn University) where she earned an education degree in 1956. Queen for a Day, Homecoming Queen, and Paper Maid Queen were a few of the many accolades she acquired while in college.
Life after college was dedicated to the love of her life, Kent, by raising their five children and managing his medical practice for 42 years.
The retirement of "Doc and Miss Cordelia" ended the era of being able to see the doctor within an hour of phoning the office. Cordelia's response to patients was, "Come on up. We'll be glad to work you in."
Retirement allowed her to bring smiles to everyone with her heavenly home baked bread and rolls.
Cordelia is preceded in death by her husband of 59 years, Kent Vernon Klinner, Jr.; parents John Henry and Edna Orr Parker; in laws Kent Vernon, Sr., and Nell Goodgame Klinner; son-in-law Thomas Bond; brother John Parker; brother-in-law Bill Biles; sister-in-law Elverna Klinner Biles; and 2 nephews Jeffrey Parker and Klinner Biles.
She is survived by her 5 children Ken Klinner of CA, John (Mary Ellen Ball) Klinner of Auburn, Cynthia (Tripp) Leonard of Opelika, Karl (Jenny Wetherington) Klinner of GA, and Leah Klinner of Opelika; 8 grandchildren Amy (Gareth) Bridge of KS, Allyson Klinner of Washington D.C., Alex Klinner of MS, Ann Marie Leonard of CA, Adrienne Leonard of Opelika, Jane Ann, Ella Kate, and Crawford Klinner of GA; 2 great grandchildren Connett and Ellie Ruth of KS; sister Kay (Dale) Wyatt of Birmingham, brothers Warren (Christine) Parker of FL, Larry (Ann) Parker of Birmingham, and David (Peggy) Parker of Birmingham; and many nieces and nephews.
Visitation was held in the Parlor at Frederick-Dean Funeral Home on Saturday, April 7, 2018 from 1:00 until 2:15 p.m.
A funeral service was held in the Chapel at Frederick-Dean Funeral Home Saturday, April 7, 2018 at 2:30 p.m. and Reverend Bill Kierce officiated. Interment followed at Garden Hills Cemetery.
The family would like to thank Cordelia's many care givers.
Flowers will be accepted or memorial donations may be made to Trinity United Methodist Church of Opelika or to the American Cancer Society.