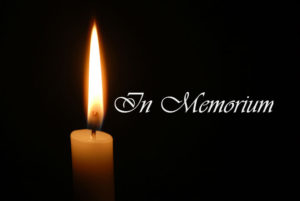 Clement Clay "Bo"
Torbert, Jr.
Clement Clay "Bo" Torbert, Jr. died on Saturday, June 2, 2018, at his home in Opelika. He was 88 years old. Bo was born on August 31, 1929, and was proud to call Opelika home his entire life. He is survived by his wife Gene Hurt Torbert and his three children, Dixie Alton (Mitch), Shealy Cook (Penn), and Clay Torbert (Cindy) as well as his five grandchildren, Rebecca Cook Davis (William), Elizabeth Cook, Clay Cook, Bo Torbert IV, James Torbert, and two great-grandchildren, Penton Davis and Celia Davis. Bo was preceded in death by his parents Clement C. Torbert, Sr. and Lynda Meadows Torbert. He was a lifelong active member of the First United Methodist Church in Opelika.
Bo was educated in the public schools of Opelika. He attended the United States Naval Academy and graduated from Auburn University in 1951, where he was a collegiate swimmer.
He served in the United States Air Force, attaining the rank of Captain. Following his graduation from the University of Alabama Law School in 1954, he began the practice of law in Opelika, first with Bill Dickinson, and later joining Yetta Samford to form Samford & Torbert.
In 1958, he was elected to represent Lee County in the state legislature. Bo was elected to the Alabama Senate in 1966, and served two terms. In November 1976, he was elected Chief Justice of the Alabama Supreme Court where he served two terms until 1988.
During his tenure as Chief Justice, he was active in national and international judicial organizations, serving as President of the Conference of Chief Justices, Chairman of the National Center for State Courts, and Chairman of the State Justice Institute.
In 1979, he was elected to the Alabama Academy of Honor. After leaving the court, Bo taught at both the University of Alabama School of Law and Cumberland School of Law before joining the law firm Maynard, Cooper & Gale where he practiced until his retirement.
Bo was a lifelong hunter, conservationist, historian, and outdoorsman.
He loved his family, the State of Alabama, bird hunting, and the camaraderie he found in the company of friends.
A memorial service was held on Tuesday, June 5, 2018, at 2:00 pm at the First United Methodist Church in Opelika. The family received visitors in the Fellowship Hall at 12:30 pm.
The family would like to express its gratitude to Pinkie Eason, Kristy Waters, Rebecca Love, Deborah Dowdell, Glenn Williamson and Marsha Ogletree.
In lieu of flowers, memorials may be directed to the Alzheimers Association (alz.org), the First United Methodist Church, 702 Avenue A, Opelika, Alabama 36801, or the charity of your choice.
Frederick-Dean Funeral Home directed.