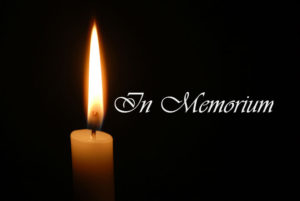 Carol (Barker) Meyer Frinak
Carol (Barker) Meyer Frinak died peacefully, in the company of her family, on December 12, 2017 at the East Alabama Medical Center in Opelika, AL. She was eighty-eight (88) years old.
Carol was born on March 25, 1929, in Thornwood, NY, a daughter of Lars Pettersen Meyer and Harriet Emma (Barker) Meyer and eventual older sister to Martha Lois Meyer. Carol graduated from Pleasantville High School in the upper fifth of her class. While in school, she exhibited a love of music and was active in the Glee Club, the A Cappella Choir, the Girl's Sextet, the Eight O'Clock Chorus, and assistant accompanist for the orchestra. Carol continued her studies as a "Lion's Cub" legacy student at St. Olaf College in Northfield, MN, studying music and education. She met her husband of 50 years, Carol James (Jim) Frinak of Stanley, WI, and after graduation they married on December 28, 1952.
As a wife, a Mother, and a homemaker, Carol supported Jim throughout his 34-year career with the Kimberly-Clark Corporation, living in Childersburg, AL and Neenah, WI. She was instrumental in raising their four sons, while maintaining her interests in painting, ceramics, embroidery, bird watching, gardening, cooking / baking, and bridge. She was an active member of St. Mary's Episcopal Church in Childersburg.
Carol was known for her "Southern Belle" demeanor and her warm smile. She enjoyed social events with her husband & friends while supporting her sons' PTA, sports & band activities, science fairs, and academic pursuits. Carol also devoted time for many years as a Den Mother in the Cub Scouts of America, receiving special recognition for her positive impact on the children of her community. She was active in tennis and golf, and loved to travel, visiting Malaysia, Costa Rica, Hawaii, Canada, Norway, and numerous other destinations across the United States.
Following the passing of her husband in 2003, Carol remained in Neenah, WI until 2016, when she left her home of 35 years to be closer to family in Auburn, AL. She is also preceded in death by her parents, Lars and Harriett; her sister, Martha Lois; and Martha's husband, Lyall Winter.
Carol is survived by her four sons: James Carol (w-Peggy) Frinak of Grapevine, TX; Timothy Rolf (w-Josepha) Frinak of Auburn, AL; Steven Lars Frinak of Middletown, MD; and Paul Eric (w-Sheila) Frinak of Woodstock, GA. She is also survived by her grandchildren: Aaron Patrick Frinak of Arlington, TX; Alicia Christine Frinak of Lannion (Brittany) France; Sara Monjuil Frinak of Atlanta, GA; Kevin Monjuil Frinak of Auburn, AL; Eric Nathan (w-Rachel) Frinak of Marysville, OH; and Kyle Wesley (gf-Liz Spence) Frinak of Youngstown, PA.
At Carol's request, the family plans to hold a private "Celebration of Life" Memorial service for her, after which her ashes will be interred with her husband at the family plot in Stanley, WI.