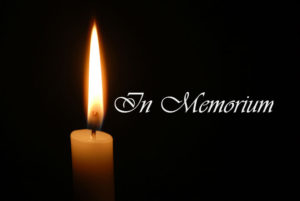 Carly Marie Parker
Exhausted by her 10-year battle with a rare, unpredictable cancer, Carly Marie Parker, born May 15, 2000, passed away peacefully and without pain and suffering at the age of 17 on December 14, 2017, at Children's Hospital in Birmingham, Alabama, surrounded by friends and family.
Funeral services were Monday, December 18 at 2:00 pm at Saint Michael the Archangel Catholic Church, 1100 North College Street in Auburn. The Mass of Christian Burial celebration was conducted by Reverend Monsignor William J Skoneki. Pall Bearers for the service were Mr. Steve Torres, Mr. Marcus Parker, Dr. Brett Parker, Dr. Wes Stubblefield, Coach Ben Landers, and Chaplain Paul Byrd. A graveside service followed at Garden Hills Cemetery in Opelika. Visitation was at Jeffcoat-Trant Funeral Home Sunday, December 17 beginning at 4:00 pm.
Carly is survived by her parents, Scott and Miki (Torres) Parker of Opelika; sister Ava Parker; Grandparents Bryan and Mary Fraser Torres, Opelika; Frazier and Jeanette Parker, Auburn; Uncles and Aunts: Alison Hagler, Columbus, GA; Steve and Aimee Torres, Auburn; Marcus and Paige Parker, Birmingham, AL; Brett and Sarah Parker, Nashville, TN; numerous cousins and extended family who all loved her dearly; her much loved companion Simon the lion; "Shirley" the VW beetle bug, and her dear Cavalier King Charles dog, Polly.
The family would like to recognize special care takers that were instrumental in caring for Carly over the last 10 years: Her oncology team: Dr. Roger Berkow, Dr. Joseph Pressey, Dr. Stuart Cramer, and Dr. Kimberly Whelan, and her nurse practitioner Jolene Etheridge; Her surgeons: Dr. Ehab Hanna, Dr. Franco DeMonte, Dr. Peroing Yu, and Dr. Elizabeth Bierle; her radiologists: Dr. Larry Ginsberg and Dr. Anita Mahajan; her pediatricians at Pediatric Associates in Opelika; the PICU and Special Care team physicians, nurses and staff at Children's of Alabama; her Clinic 8 physicians, nurse practitioners, nurses and staff, her counselors Dr. Avi Madden Swain and Caroline Davis, and specifically two nurses that Carly said were her own personal nurses, Julia Adams and Dawne Ciampi. The Christmas season is Carly's favorite time of year. The family rests in the knowledge that Carly is having the most glorious Christmas ever this year. In lieu of flowers, the family respectfully asks that you help other children fighting this horrid disease by donating to Camp-Smile-A-Mile at 1600 2nd Avenue South, Birmingham, AL 35233, and/or the Alabama Center for Childhood Cancer and Blood Disorders, 1600 7th Avenue South, Lowder Building, Suite 512, Birmingham, AL 35233.
Jeffcoat-Trant Funeral Home & Crematory directed.