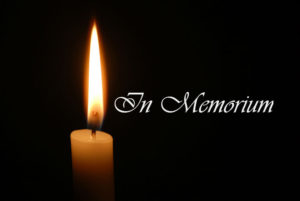 Brenda Faulkner
Cosper
Brenda Faulkner Cosper, 71, passed away November 16th 2018 at Bethany House in Auburn, Alabama after a lengthy battle with illness.
Brenda was born in Hogansville, Georgia, and later moved to LaGrange, GA then to Opelika, AL where she spent her life as a loving wife, mother, grandmother and former chapter manager of the Lee County Chapter of the American Red Cross. She is survived by her husband of 53 years, Eddie Cosper; son and daughters: Dr. Chris Cosper (Ellen) of Geneva, AL, Tammy Cosper Moore (Lee) of Birmingham, AL, Gennifer Cosper (Michelle) of Tempe, AZ; her grandchildren: Yura Cosper, Evelina Cosper, Dennis Cosper, Austin Moore, Abby Moore, Lauren Armstrong (Rodney), Justen Crumpton (Clay); and 6 great grandchildren.
Funeral services were held for Brenda at Jeffcoat-Trant Funeral Home in Opelika on Monday, November 19, 2018 at 11:00 a.m. (CST), Reverend Lee Moore, Jr. officiated. Visitation was held one hour before the service on Monday, November 19, 2018 at Jeffcoat-Trant Funeral Home beginning at 10:00 a.m. until 11:00 a.m (CST). A graveside service was held at 2:00 p.m. (CST) Monday, November 19, 2018 at Shadowlawn Cemetery in Lagrange, GA.
In lieu of flowers please make donations to the Lupus Foundation of American at www.lupus.org/dmv.
Jeffcoat-Trant Funeral Home & Crematory directed.