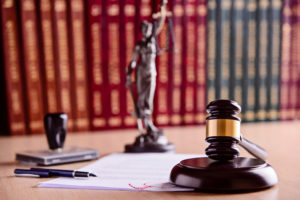 Bob Sanders
Auburn and Lee County are without a traffic helicopter over the highways and byways and jazz music for its early mornings now that Bob Sanders has left us. Sanders died Jan. 11, 2018 at the age of 86.
He was the music and pleasant morning talk for Auburn and Lee County from 1955 until 2016, from 5 a.m. til 9 a.m., rarely missing a day.
An eye condition that eventually rendered him blind over his last fifteen years slowed him, but it never quenched his fervor for the microphone, playing every kind of music on the charts or telling humorous stories to early morning listeners.
Bob's radio career began after graduating from Auburn in 1952. He spent two years working in communications and on radio in the military and then a year at a Mississippi station.
In 1955, he was hired at WAUD, where he worked six days a week for 61 years, not only doing his morning show, but adding the Classical Hour later in the day, after selling advertising all morning.
As Auburn grew from a very small town to the bustling University city that derives its livelihood from serving the students who attend school there, Bob's colorful morning show included, over the years, "broadcasting live from the luxurious Longview Lounge next to the Casino on The Tuskegee Turnpike," and commandeering the WAUD Traffic Helicopter, manned by a wide range of businessmen and women around Auburn, mentioned along with their designated duties on the helicopter.
The soggy collard sandwiches served along the ride during rush hour traffic observation were not to be missed.
Many were honored on the morning of their birthday by a herd of Auburn cows rendering their version of Happy Birthday under Bob's direction.
Bob was also well-known for his column entitled "Esoterica for Everyone," that appeared from 1970 in The Auburn Bulletin, later in The Opelika-Auburn News, and most recently in The Opelika Observer, detailed his colorful upbringing in Lamar County in West Alabama, as well as his observations of life. He gleaned a selection of columns to create two volumes of his book, "Friends, Family and Frontier Country – Growing up in West Alabama."
Because of his extensive remembrances of his past in rural Lamar County in west Alabama, Lee County readers came to understand the nature of life in that less developed area of the state, which seemed, upon reading, farther away than the 200 miles across Alabama from Auburn.
Readers embraced the stories of poverty and family, of seemingly hard times and happy memories that Bob Sanders brought to his readership through those columns and books.
Bob is fondly remembered not only for his writing, but for his daily presence on the radio.
In fact, when the ownership of WAUD changed, it was inundated with calls of concern about Bob Sanders remaining on the air.
The new owners knew that Sanders was part and parcel of the station and his presence would remain and continue, which it did until his retirement in 2016.
Bob Sanders was preceded in death by his parents Prentice and Edna Boman Sanders of Vernon, AL.
He is survived by his wife of 63 years, Peggy Cline Sanders, brother Jack Lane Sanders (Jodie) of Huntsville, sister Donna Sue Sanders Thompson, daughter, Dr. Cynthia Lee Sanders McCarty (Pat), son Alan Jeffery Sanders, and grandsons Daniel Patrick McCarty, William Prentice McCarty and Ethan Edward McCarty.
Bob loved good books, good music, good food, and bridge games with friends.
He was a lifelong Democrat and a member of the Auburn First Baptist Church.
A celebration of Bob Sanders' life will be Saturday, Feb. 3, 2018 at 3 p.m. at the Auburn First Baptist Church. Memorials may be sent in Bob's name to the East Alabama Food Bank.