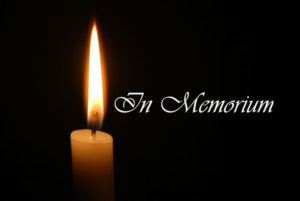 Betty Ruth Phillips
Mrs. Betty Ruth Phillips, age 87, passed away Wednesday, August 9, 2017, at her home in Beauregard. Mrs. Phillips was born March 3, 1930 in Carthage, Mississippi and had lived in the Beauregard area since moving from the Mississippi Gulf Coast.
She is survived by her daughters, Barbara Tankersley (Charles Steven) of Beauregard, AL and Margaret Arrow (Gary) of Pontotoc, MS; sons, Gary Wayne Phillips and James Eugene Phillips (Kathy), both of Picayune, MS; seven grandchildren; six great-grandchildren; two great-great-grandchildren; and brothers, James R. Hollingsworth of Biloxi, MS and Billy Wayne Hollingsworth of Gulfport, MS.
Visitation with family and friends was Saturday, August 12, 2017 from 12:30 p.m. until 1:30 p.m. at Jeffcoat-Trant Funeral Home followed by a graveside service in Garden Hills Cemetery at 2:00 p.m. Dr. Rusty Sowell officiated.
Jeffcoat-Trant Funeral Home directed.