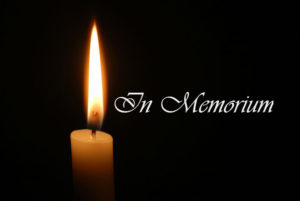 Betty Joyce Sims Gilmore
Betty Joyce Sims Gilmore of Opelika was born on December 19, 1945 and went to her forever home on March 4, 2018. She was 72 years old.
She was preceded in death by her husband, Lamar Gilmore of Opelika, her daughter, Tonya Haynie of Opelika and her parents Ruby Jewel and T. Sims of Opelika.
Joyce is survived by her brother and his wife, Beamon and Patricia Sims of Dothan, Alabama her sister and her husband, Jeanette and Tom Teeple of Eufala, Alabama; She is also survived by her partner and best friend, John Hamilton of Opelika, John's daughter and her husband Brook and James Gates and two grandchildren, as well as numerous nieces, nephews, cousins, and other family members. Her best friends were, Michelle Hudson, Pat Gaylor, Karlene Spearman, and Cheryl, Tommy Cox of Opelika.
Visitation will be held in the Parlor at Frederick-Dean Funeral Home on Wednesday, March 7, 2018 from 12:00 p.m. until 1:15 p.m.
Funeral service will be held Wednesday, March 7, 2018 in the Chapel at Frederick-Dean Funeral Home at 1:30 p.m. with Brother Jeff Hardin officiating. Interment will follow at Garden Hills Cemetery.
Frederick-Dean Funeral home is directing.