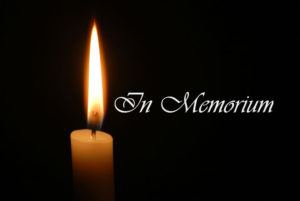 Betty Jean Menifield
Funeral service for Betty Jean Menifield, 73, of Opelika, AL, was at 11:00 a.m., Friday, October 20, 2017, at Pleasant Grove Missionary Baptist Church, 2000 South Uniroyal Road, Opelika, AL 36804 with interment the church cemetery, Reverend George C. McCulloh officiated.
Mrs. Menifield, who passed away Friday, October 13, 2017 at her home in Opelika, AL, was born July 29, 1944 in Lee County, Alabama.
Public viewing was Thursday, October 19, 2017 from 1:00 p.m. – 7:00 p.m. Mrs. Menifield laid in repose at the church one hour prior to the services.
Survivors included: two daughters, Sandra (Kevin) Tolen and Cynthia (Henry) Collins both of Opelika, AL; two sons, Curtis (Brenda) Floyd and Corey Floyd both of Opelika, AL; two sisters, Beatrice (Carl) Webb and Hazel Lindsey both of Opelika, AL; two brothers, Durr Ashmore and William (Eva Nell) Ashmore both of Opelika, AL; nine grandchildren, Felicia (Carlos) Mitchell, Kahlila Floyd, Devon (Samuel) Gay, Tabitha Moody, Jerrell (Shae) Greer, Jr., Breonna Alexander, Courtney Story, Breandrea Floyd and Shanatasia Floyd; 18 great-grandchildren; two sisters-in-law, Mary Ray of Opelika, AL and Rebecca Bell of Marino, CA; three special friends, Linda Shealey, Lewis Martin and Willie Heflin; a host of nieces, nephews, other relatives and friends.