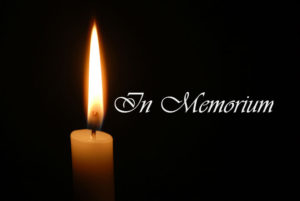 Barbara Anne York Allen
Barbara Anne York Allen was born December 17, 1934 in Notasulga, Alabama, and passed away at her home in Opelika on March 20, 2018.
Mrs. Allen grew up in Notasulga and graduated from Macon County School in 1952. She attended Alabama Polytechnic Institute for a short time but had to work. She also played the piano and was asked to perform at high school assembly events. She was a Research Clerk in the Horticulture department, where she met Earl Allen on a blind date on New Year's Eve in 1953. They were married by October 1, 1954. Barbara continued to work, while Earl studied to earn his BS degree and commission in the United States Marine Corps. In June 1957, she went with Earl to Quantico, Pensacola, Memphis, Corpus Christi, and Beeville, where he became a Naval Aviator. Then, they went to Hawaii for duty, there they chose a son, Daniel and a daughter, Kelly. While Earl was overseas, Barbara took on the role of mother and father for their young children. Earl retired from the Marines Corps and they settled down in Opelika. Their children, Daniel and Kelly, finished high school and attended Auburn University, where they graduated and then, started their own careers. Barbara and Earl found employment within Auburn University, where Barbara eventually retired as Assistant to the Dean of Pharmacy in 1994. Earl retired from Auxiliary Enterprises in 1994, as well. They were members of First United Methodist Church in Opelika and the Poe-Cumbie Sunday School Class.
A visitation for Mrs. Allen was held at Jeffcoat-Trant Funeral Home, Thursday, March 22, 2018 from 5:00 p.m. to 7:00 p.m. A funeral service was held Friday, March 23, 2018 at 10:00 a.m. at Jeffcoat-Trant Funeral Home. Interment will be at Fort Mitchell National Cemetery at 1:30 p.m. (CST). Reverend Patrick Craig officiated.
In lieu of flowers, the family asks that donations be made in Mrs. Barbara's memory to First United Methodist Church Building Fund or a charity of your choice.
Jeffcoat-Trant Funeral Home directed.