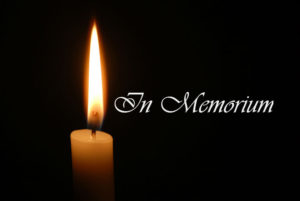 Anna Kirk
Funeral service for Anna Kirk, 94, of Opelika, AL, will be at 12:00 noon, Friday, September 22, 2017, at Ferguson Chapel C.M.E. Church with interment in Evergreen Cemetery, Reverend Leo Douglas, Pastor and Officiating, Reverend James Q. Smith, Eulogist.
Mrs. Kirk, who passed away Monday, September 18, 2017 at East Alabama Medical Center, was born October 15, 1922 in Chambers County, Alabama.
Public viewing was Thursday, September 21, 2017 from 1:00 p.m. – 7:00 p.m. Mrs. Kirk laid in repose at the church one hour prior to the service. Family hour was at the church from 11:00 a.m. until 12:00.