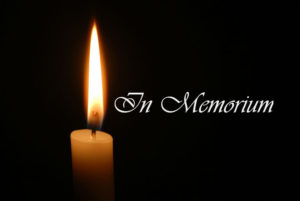 Amber Coggin McLeroy
1947-2018
Amber Coggin McLeroy of Opelika, was born in Alexander City, Alabama on April 19, 1947 and passed away at Arbor Springs on October 17, 2018. She was 71 years old.
She was a member of First Baptist Church of Opelika. She worked and served on the board of The American Red Cross for more than 25 years. She had a heart for service, having worked at the Opelika Housing Authority, Sylvia Word Manor, and Timothy Manor as Property Manager.
She was preceded in death by her father, Carter Lee Earl Coggin; nephews, Rick and Jim Tankersley.
She is survived by her husband of 52 years, William "Bill" McLeroy, Jr.; children, Lee McLeroy (Vickie), April Doss-McLeroy (Candi); grandchildren, Justin McLeroy (Courtney Harris), Chris McLeroy; great grandchildren, Hudson and Sawyer McLeroy; mother, Gertrude Coggin; siblings, Faye Tankersley (Jimmy), Mike Coggin (Carol), Mitch Coggin (Linda); nieces and nephews, Danny, Mike, Brandi, Wade, and Margaret.
Memorial service will be held Octo. 24, at 11 a.m. in the Chapel at Frederick-Dean Funeral Home with Reverend Mitch Coggin officiating. In lieu of flowers the family request donations to be made to Brantwood Children's Home in Montgomery, Alabama or Toys for Tots/FOP Lodge 21 in Opelika.
The family would like to thank the Staff at Arbor Springs and Southern Hospice for their love and support shown to us during this time.
Frederick-Dean Funeral Home is directing.