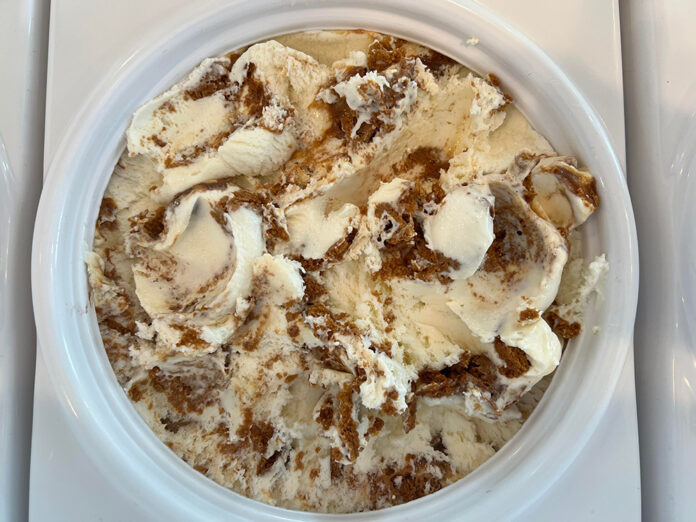 BY HANNAH LESTER
HLESTER@
OPELIKAOBSERVER.COM
OPELIKA —
Opelika's local ice cream shop, O Town Ice Cream, has partnered with Cammie's Old Dutch Ice Cream Shoppe's creamery.
O Town needed to find a new creamery at the beginning of June when its current partnership went out of business suddenly.
"We, unfortunately, couldn't get anyone on the phone and called a friend in Georgia who was ordering through the same company, and they had just found out they were permanently closed by the department of agriculture in Georgia," said O Town owner, Angela George. "We tried for days to get answers but we were never contacted."
The business was in a bind — no ice cream for one of the hottest months.
"I've learned being a business owner that you have to become Ross from 'Friends' and yell 'pivot!' and change directions quickly," George said. "I was concerned, but I researched who was making ice cream in the amount of quantities that we were needing. Being the week school let out for summer, we needed ice cream fast.
"I called Old Dutch in Mobile and Cammie (owner) called me personally and we jumped in my car with our 10-year-old son in tow. He's learning the family business now along with our girls who stayed behind to help run the shop for two days."
Cammie's is located in Mobile, and George said she'd never actually met with Owner Cammie Wayne before driving down there.
"Cammie is a workhorse," George said. "She has been working at that shop since she was 16 and then bought it and operates it with her husband. We clicked and she is excited to have her ice cream in east-central Alabama to serve those customers that aren't close to her and supply to us. She really loved that we named our flavors after people in our community and that she could share her great product with our locals."
George shared on Facebook that not only did Wayne have O Town's flavors, but new flavors too.
"I am personally a white cake, white icing girl, so her birthday cake is my dream come true because it's a vanilla ice cream base with a bunch of sprinkles and her white cake," George said. "It brings back memories of your childhood birthday parties. Get your cake and ice cream too. But I gotta say her lemon cookie sandwich ice cream, which we named Lorna's Lemon Cookie, is out of this world and has become a favorite for everyone that is coming in. It's probably our best seller right now."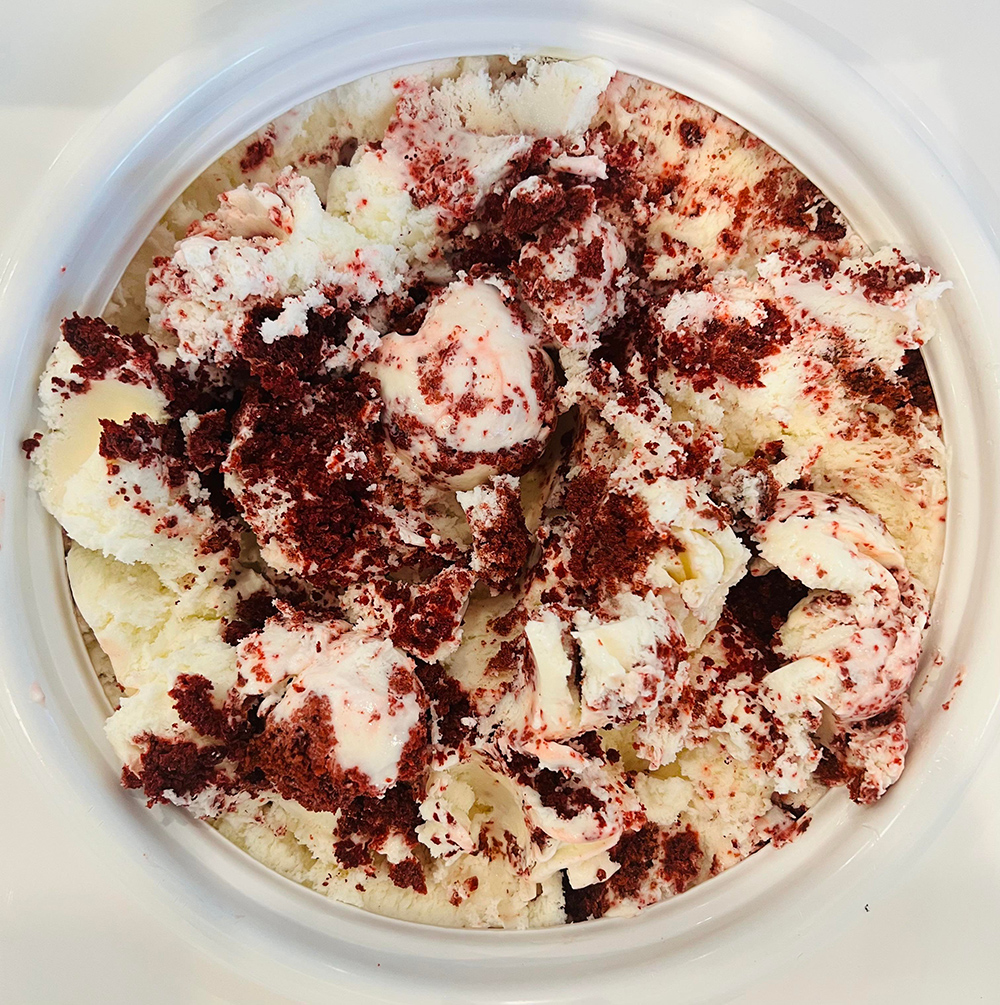 George said even her picky customers are enjoying the new partnership and flavors.
"I was concerned about the switch at first," she said. "That was my main concern. I have some very loyal flavor customers. I've had them kindly deny my suggestion if they don't have their flavor up. But everyone seems to give such great feedback about the new flavors, and Cammie is making custom flavors for O Town to ensure our customers get their Big Swamp Turtle.
"… I think we are transparent enough with our customers that we have a genuine relationship with them. They trust that we are going to do our best at making their experience at O Town a pleasant one. In the years we've been doing this, we know that communication is the best way to keep your people coming back to see you. I told them the truth of what was happening, and the people of O Town are our cheerleaders. Even when we are losing, we're not, because we always have their support. Team O Town!"
George also said some more new flavors may join the menu later in the summer and fall.
"I have no reservations about becoming an Old Dutch provider," she said. "… Best part is that is made in Alabama and family-owned. Chris [George] and I have a unique relationship in the business world. Any husband/wife team operating a business together has great challenges. There's lots of arguing, laughter, hard times and good times.
"There are days you want to quit it all and days where you're dreaming of the next location. Cammie seemed to totally understand what was happening the day I called her and took me in. She has years of experience in this small business world and that was very comforting."
Stop by O Town at 700 2nd Ave. in Opelika, to try the new flavors.