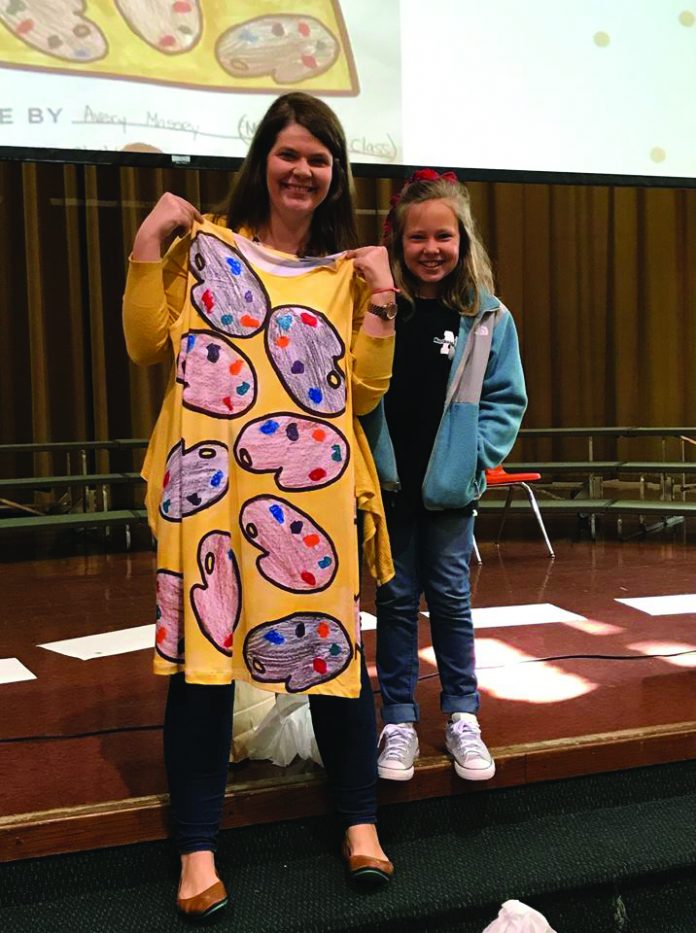 By Morgan
Murphy
For the Opelika Observer
Northside Intermediate School held an art contest where students submitted dress designs for their art teacher, Abby Kuhn, to wear for an art show April 16.
Kuhn said the idea for the contest was inspired by Picture This Clothing, a company that takes children's artwork and turns it into apparel. "I thought this was perfect because it turned the design process over to my students," Kuhn said.
Out of nearly 150 submissions, Avery Massey was selected as the winner.