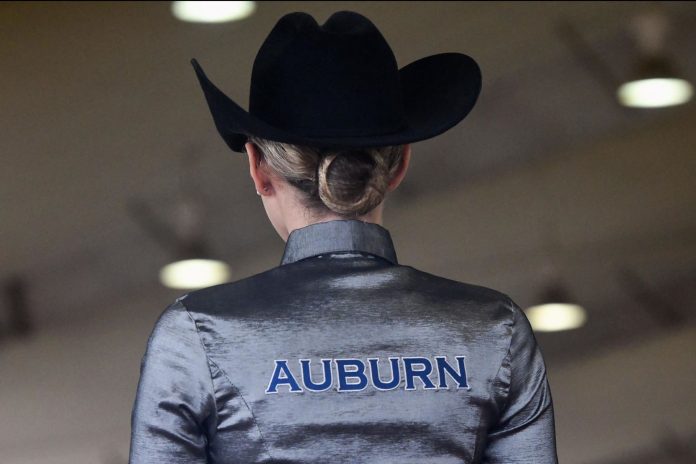 Special to the
Opelika Observer
The Southeastern Conference announced that the No. 1 Auburn equestrian team are the 2020 SEC Champions after another unblemished season.
"I didn't know how we could have ever topped a year like last year, but this team found a way," head coach Greg Williams said. "Finishing the regular season as the No. 1 team and No. 1 in every event puts an exclamation point on the meaning of a perfect season. Being a member of the SEC is an honor alone and having the conference present such a coveted trophy to this outstanding group of young women makes me beyond proud."
The conference championship is the second-consecutive league crown for the Tigers and the third overall in program history. Auburn captured its first Southeastern Conference title in 2016 and followed with another in 2019.
The 2019-20 Tigers finished the year with a 13-0 overall record and a 6-0 mark in conference action. Auburn outscored its league opponents, 76-41, over six meets and picked up 17 of a possible 24 MOPs honors vs. the SEC.
Auburn finished first in all five national rankings announced by the National Collegiate Equestrian Association (NCEA). The Tigers finished the season No. 1 in the overall team rankings following another perfect season. Auburn, who hasn't lost in two years, had 12 of its 13 wins come against opponents ranked in the Top-10.
The squad also finished first in Flat, Fences, Horsemanship and Reining.
For the latest on Auburn Equestrian, follow @AuburnEQ on Twitter and visit our Facebook page at facebook.com/AuburnEQ.