Eight-course whiskey dinner set for Nov. 9
BY ANITA STIEFEL
ANITAS@OPELIKAOBSERVER.COM
AUBURN— 1856 – A Culinary Residence will host a whiskey dinner on Thursday, Nov. 9, at 6 p.m.
Located inside the Laurel Hotel & Spa at 205 S. College St., the event will feature an eight-course tasting dinner curated by Chef-in-Residence Ford Fry, paired with four expressions of Uncle Nearest premium whiskey.
Nearest Green, the first African-American master distiller on record in the U.S., was born into slavery and emancipated after the American Civil War. He taught his distilling techniques to Jack Daniel, and was hired as the first master distiller for Jack Daniel Distillery. Headquartered in Shelbyville, Tennessee, and named after Nearest, Uncle Nearest Premium Whiskey is a brand of Tennessee Whiskey honoring his legacy.
Fawn Weaver, CEO of Uncle Nearest and Victoria Eady Butler, 5th Generation Master Blender, and the great great granddaughter of Nearest Green, will join Master Sommelier Thomas Price and the 1856 culinary team.
Tickets are $185 per person, which includes tax and gratuity. For reservations go to https://www.exploretock.com/1856.
---
'Epicurean Experience' is Nov. 10-12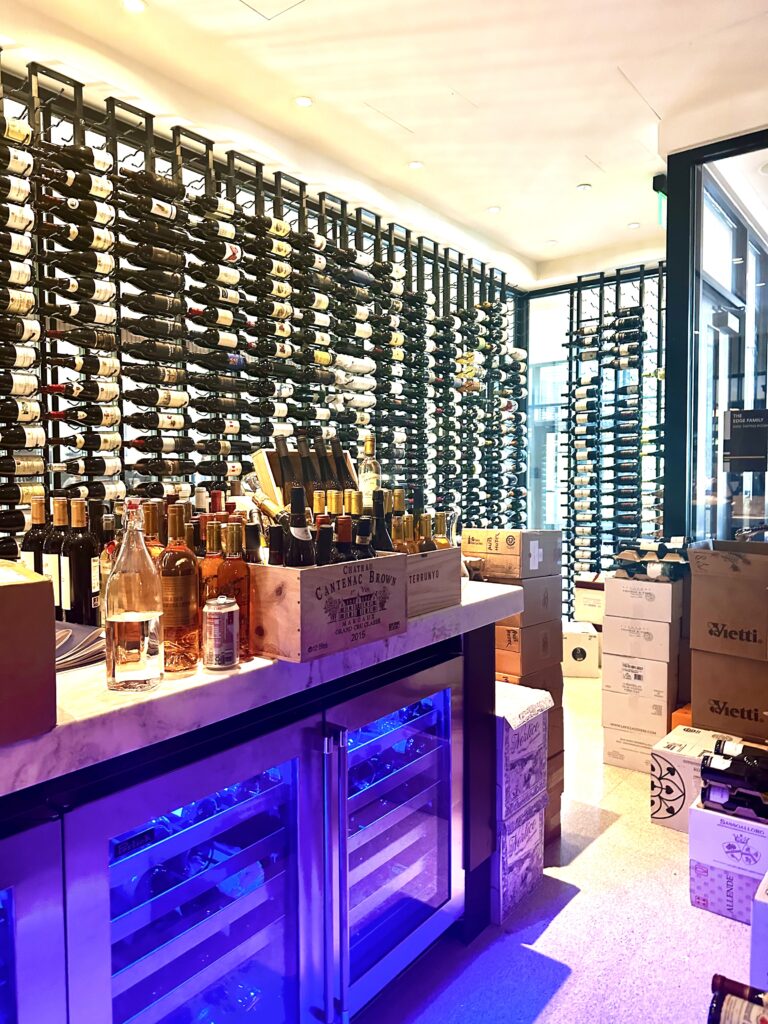 BY ELESE MCKINLEY
FOR THE OBSERVER
AUBURN— The Laurel Hotel & Spa in Auburn is set to host the "Epicurean Experience" weekend Nov. 10 through 12.
The event will feature a culinary collaboration with the hotel's on-site restaurant, 1856 – A Culinary Residence.
Chef-in-Residence Ford Fry and guest Chef Ron Hsu, who was recently awarded with one Michelin star for his restaurant Lazy Betty in Atlanta, Georgia, will orchestrate an array of culinary delights. 1856 – A Culinary Residence's Master Sommelier Thomas Price will guide guests through wine pairings specially paired with each course.
The event accommodates guests with allergies or dietary restrictions, emphasizing early communication with the hotel will ensure personalized dining experiences.
It all begins on The Rooftop once guests check in at the Laurel Hotel & Spa Friday evening. While on The Rooftop, guests can mingle, relax and enjoy the sunset behind Samford Hall.
There will be a series of events on Saturday, beginning with breakfast in The Library, an area exclusively designed for The Laurel Hotel & Spa guests.
1856 – A Culinary Residence General Manager Jacob Hoop said the guests will enjoy The Library space.
"A luxury club level lounge experience," Hoop said. "It's a great gathering spot for everybody to relax."
Following breakfast, attendees will move to the Viking Culinary Exhibition Classroom on the hotel's second floor, where lunch will be demonstrated and served. In this culinary demonstration, Chef Hsu will create dishes from start to finish, offering attendees a firsthand look at the preparation, cooking and presentation of the cuisines they'll enjoy for lunch.
Hoop expressed enthusiasm for the upcoming culinary experiences, providing an exclusive glimpse of a particular dish, the Scallop Truffle Pithivier. The restaurant's general manager described it as originating from France and bearing similarities to the traditional Beef Wellington, but with a seafood twist.
After lunch, attendees have several hours of free leisure time until dinner.
Hoop said he recommends making the most of The Laurel Hotel & Spa's amenities, including the hotel's spa, relaxation areas and The Library's TVs, which offer an option to watch football games scheduled for the weekend. Alternatively, he said guests can explore the Hey Day Market or stroll through downtown Auburn and experience all that Auburn University offers.
Saturday night marks the culinary highlight, as guests reconvene at 1856 — A Culinary Residence for a seven-course dinner prepared by Chefs Fry and Hsu, complemented by wine pairings from Price.
The weekend will conclude with a farewell brunch on Sunday morning in The Library.
For those interested in attending, take note of the two-night minimum stay requirement at The Laurel Hotel & Spa, along with a $575 reservation fee covering all food and beverages throughout the weekend. Reservations can be made through The Laurel Hotel & Spa website.