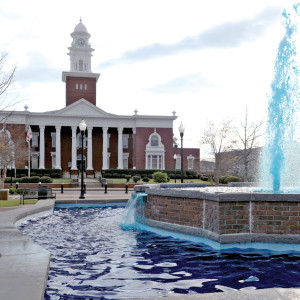 By Michelle Key
Publisher
During the Jan. 14 meeting of the Lee County Commissioners, Roger Rendelman introduced the newly hired Chief Financial Officer, Neil Cyriac.
Rendelman stated that during his tenure with the county, the county has gone from 270 employees to over 410 budgeted positions requiting the additon of professional stuff. The new CFO position was approved by the commission late last year.
"I have high hopes and high expectations for him and I will expect a lot out of him, " Rendelman said.
Baron Huber from Kologik, a technology-based public safety company, presented the commission with information about the data systems designed by Kologik and explained how the system can aid first responders during emergency situations on school campuses, city or county offices and medical infrastructures.
In other business the commission:
• denied a request to pave a portion of Lee Road 56 citing policy adopted in 2010 that stopped the paving of additonal dirt roads due to financial restraints
• approved the request for an easement from Alabama Power for power distribution facilities at the Smiths Station recreational park
• approved a request to lower the speed limit on Lee Road 413 from 45 to 25
• approved a restaurant retail liquor license application for The Boathouse
• approved a retail beer and wine license application for Marathon Store 4
• approved a table wine license application for Tri Mart
• announced future vacanies on various county boards
• requested more information regarding the I-14 Extension Resolution – declined to vote on the resoluation at this time.
• ratified and approved claims and procurement card transactions from December 2018.
The next meeting of the commission will be Jan. 28 at 5 p.m.