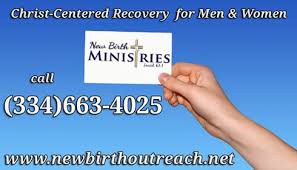 By Morgan Bryce
Staff Reporter
Since 2002, Valley's New Birth Outreach Ministries has been striving to meet the spiritual, physical and emotional needs of individuals in Lee and Chambers counties.
Founded by Pastors Waymon and Arnita Johnson, the first branch off their ministry was the New Birth Center, a year-long program for men to end their addictions and other issues and begin the journey to a new life focused on Jesus Christ.
The ministry expanded in 2011 to include an aftercare program for New Birth Center graduates called 'Next Level Men's Aftercare' in Opelika and 'Naomi's Home' for women in Lanett, modeled closely after the male program.
In a video posted on their website, Waymon explained that he dealt with a drug addiction earlier in his life that cost him his family, home, job and everything else he had ever known. He said he went for treatment and rehabilitation at His Place in Opelika, a similar ministry founded by Pastor Rick Hagans in the late 1980s.
After a successful stint with the His Place program and meeting his future wife Arnita, Waymon said he was moved to start his own ministry for people in need.
"With this new life God has given me, He has called me to preach the Good News to the hurting, the poor, and the needy. Seeing a single life changed gives me inspiration to continue this good work, all to the glory of God," Waymon said.
The ministry is accepting donations for a second New Birth Center, which is currently under construction.
For more information about New Birth, call (334) 663-4025 or visit www.newbirthoutreach.net.