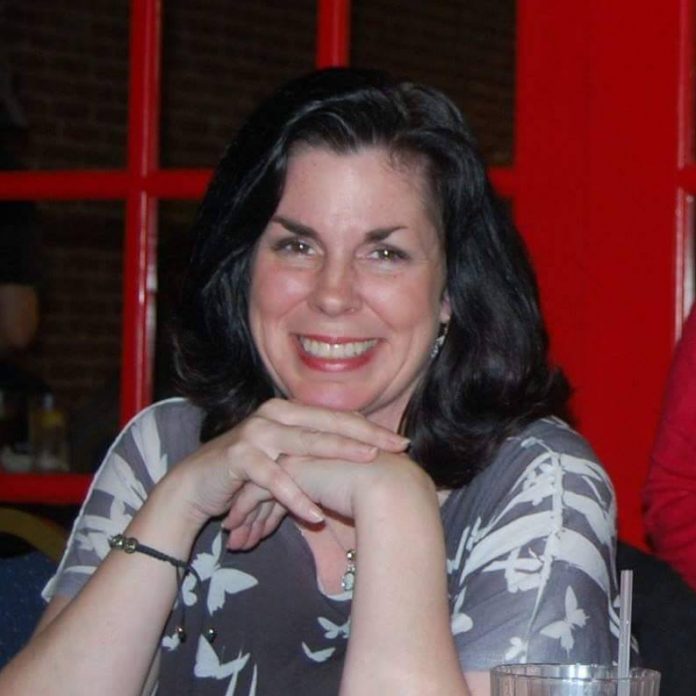 It is a Friday afternoon, and I am back in middle school. Well… I'm in the parking lot of a middle school. Midland Academy in Columbus, Georgia has asked me to speak to their creative writing class. They are focusing on careers and how to obtain and keep the career you want most. And so there are a handful of kids who want to be a writer, and I am here to tell them how to do just that.
I have no idea what I'm going to say.
Writing has always come naturally to me. If I'm awake, I am collecting stories and thoughts to turn into words on paper. If I'm asleep, I'm dreaming about more things to write about. But for the last week or so, I have struggled with the process.
Is it just me, or is there an incredible amount of negativity everywhere? I have abandoned watching television altogether, but still I am bombarded with unhappy people and stressful situations. At work, I deal with patients who are sick…. sick in their body, and, more often than not, sick in their spirit. They complain and argue and sometimes yell.
And then I leave work and drive to Kroger where the person behind me in line runs into me with their buggy and then glares as if it's my fault for standing in line. And the girl at the Captain D's drive thru (where they make the only dinner in town that my dad craves) simply cannot seem to handle the computerized math involved in selling three pieces of fish. Every time I go, I am charged a different amount for the exact same meal. And it's served with a grunt and a grimace.
Add Christmas shopping with the never-ending lines, the hard-to-buy-for relatives, and a limited budget, and you have the makings for a real bah humbug attitude.
And the rain! Can we please talk about how we never see the sun anymore?!
Day after day, I have picked up my pen and sat and stared at a blank piece of paper until my eyes glaze over, and I eventually take a nap and promise myself that TOMORROW I WILL WRITE!
There is a fellow writer, my friend Lucy, who I knew would understand my dilemma, so I texted her on Monday morning and said, "My pen is dry. Help!"
She understood, just as I knew she would, and was so encouraging. She reminded me that there are places in the world we can go where the noise and chaos of modern life has no effect. Just a few words from her, and I felt better. I had a plan…. right after work, I would find myself a place outside to sit and think and breathe. The universe, I had been reminded, has a way of filling those empty places in our spirit.
And then it started raining. Again.
I drove up 280, heading for my daughter's apartment, thinking how I would be just fine with skipping Christmas entirely this year and giving it a double effort in 2019. There was a pickup truck in front of me with all kinds of junk rolling around in the bed, including a huge Christmas tree. A real one. Nothing was secured, and the tailgate was down. I slowed down and put on my blinker to pass.
And then the tree flew out of the truck. There was traffic to my left and an 18-wheeler pulled onto the shoulder to my right. I had no other choice but to grip the steering wheel and eat that Christmas tree with my Toyota. It sounded like I'd run over an explosive device. The car shook and shimmied, and I am sure I screamed like a little girl.
I had no choice but to pull in to the nearest gas station… which was about a mile away. That was the longest mile of my life. The temperature gauge read HOT, and there was a suspicious odor billowed through the front seat. Maybe that was just my fear. I'm not entirely sure.
Finally there was the Circle K, like a safe haven in the night. I pulled in, grabbed my stuff, and jumped out. And there it was, an entire balsam fir sticking out of the front of my car. Branches hung from the grill. I removed a few, and the entire bumper fell off.
A couple of strangers stopped to take pictures, and I began the ordeal of roadside assistance, insurance companies, and rental cars.
The smell of burning auto parts had been replaced with the smell of balsam. I contemplated buying a wreath, hanging it on the 3 feet of trunk that extended from the grill, and driving on my merry way. Instead I looked up at the sky and said, "Okay, universe. I hear you. Merry Christmas to me, whether I like it or not!"
And now the universe has handed me another gift. I just spent the last hour speaking to a dozen bright, interested, energetic kids who are on the brink of their teenage years. They are completely self-conscious one moment and open and talkative the next.
I was asked to speak for 45 minutes, and I started by telling them a little about myself and how I came to work for a local newspaper and an international publishing company. I tried to convey my process and my inspiration, but after about ten minutes I realized what I really wanted was to hear what they had to say.
"Would any of you like to read something you've written?" They all spoke at once, hands raised in the air, grinning and chattering. I chose a desk in the middle of the room and listened as they read aloud about depression and self-harm, life in middle school, ADHD, and other struggles.
One young lady read her modern take on Beauty and the Beast. A shy little girl placed her piece on my desk and asked me, "Can you just read this to yourself? I hope you like it." It felt like a gift, and I enjoyed every word. A young man had another student read the piece he'd written about losing his beloved dog. He couldn't bear to read the words out loud himself. He silently cried, and I cried right along with him.
I realized, sitting there, that the children had gravitated from the outer desks in the room to the ones next to me…. a circle of writers, story tellers, precious little spirits.
And now, after that completely perfect hour, I am in a borrowed car with the windshield wipers battling this eternal rain. I had forgotten that the world is full to the brim with stories that need to be told. All I had to do was open my heart up again. Shame on me, for not remembering the privilege it is to be a keeper of stories. You were right, Lucy, there is always something to write about. Thank you, students of Midland Academy, for giving me much more than I gave you.
I take off my jacket and step out into the parking lot, breathing in the cold wet air and raise my face to the sky. "I hear you, universe. I hear you!"
Wendy Hodge is an Opelika native, an empty nester and lover of all things Opelika. She previously had a column titled A Word or Ten, which was featured in the Tennessee Star Journal and is currently awaiting release of her first novel with Harper Collins Publishing Company.