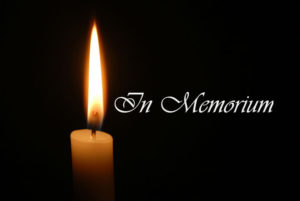 Mary Rose Deaton Chandler
Ms. Mary Rose Deaton Chandler was born on February 13, 1956, in Harrisburg, Illinois, to Mr. Howard Deaton and Mrs. Alta Deaton. She passed away at the age of 63 and walked through heaven's gates on Tuesday, October 22, 2019.
Ms. Chandler is survived by her children: Jonathan (Tiffany Chandler), Miranda Chandler and Erica (Wil) Anderson; four grandchildren, Stallings, Thomas, Tucker and Turner; brother Timothy (Sara) Deaton; nieces, Catherine (Park) McGehee, Celia (Karlton) Kastle; nephews, Timmy Joe Deaton, William (Angela) Deaton, Paul Deaton and David Deaton. She also leaves behind several great nieces and nephews, her lifelong family friend, Linda Miller Gray, who was like a sister and her 3 cats.
Ms. Chandler was preceded in death by her parents Mr. Howard Deaton and Mrs. Alta Deaton; brothers, Joseph Deaton and Dr. William Deaton; son Matthew Chandler; niece Lori Deaton.
Mary was the "cool" mom. She had a big heart, a beautiful smile and was a compassionate loving woman. Ms. Chandler enjoyed life. Traveling, cooking, and sewing were some of her favorite things to do. She loved spoiling her family and her three cats. She attended Church of the Highlands, Opelika.
In lieu of flowers, the family asks that donations be made to Woof Ave Rescue, 1027 Opelika Road, Auburn, AL 36830; paypal.me/woofaverescue in her memory.
A funeral service was held 11 a,m. Oct. 25, 2019 at Jeffcoat-Trant Chapel with visitation beginning at 10 a.m. Burial followed at Garden Hills Cemetery.
Jeffcoat-Trant Funeral Home directed.