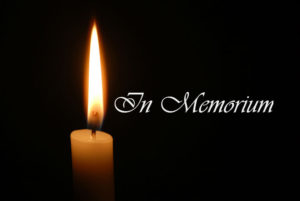 Mrs. Linda Jo Burt Flournoy
Mrs. Linda Jo Burt Flournoy, age 68, of Valley, Ala, passed away Friday evening, Jan. 3, 2020, at her residence.
She was born May 1, 1951, in West Point, Georgia, to Oris Lee and Mattie Lee Burt.
Linda is survived by her husband, Norman Lee Hugh Flournoy; daughter: Kristie Leann Flournoy; grandchildren: Cody Flournoy, Kyle Beard; and brother: James Burt.
She enjoyed spending her evenings watching hummingbirds by the lake, going camping, fishing, car shows, boat rides and spending time with her beloved Husband, Daughter, Grandchildren, and many friends!
Linda loved nursing and taking care of someone else's needs! She started at age 12 volunteering as "Candy Stripping" at East Alabama Medical Center. Then she proceeded to accomplish to get her LPN and then became an RN at Columbus Regional Hospital and worked at several other medical centers across the state of Alabama and Georgia.
A visitation service was held from 5 to 7 p.m. Jan. 7, 2020, at Jeffcoat-Trant Funeral Home and Crematory. The funeral service was held at 10 a.m. Jan. 8, 2020 with Reverend Steve York officiating.
In Lieu of flowers the family suggests donations be made to the family to help with funeral expenses. All are greatly appreciated.
Jeffcoat-Trant Funeral Home directed.