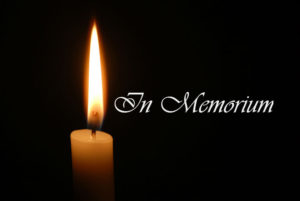 Mr. Bennie
Legree Wise
Mr. Bennie Legree Wise, 94, of Beauregard, passed away peacefully Friday, February 7, 2020 at East Alabama Medical Center in Opelika. He was born February 12, 1925 in Tallapoosa County to Perry and Pearl Wise. He worked at West Point Pepperell Manufacturing Company for more than 30 years. He loved raising cows and chickens and his favorite pastime was his love of fishing. Many people fondley remember him as their school bus driver at Beauregard.
He was a longtime member and deacon of Oak Ridge Church in Dadeville.
Mr. Wise was preceded in death by his parents, his wife Jesse Strong Wise; daughter, Frecia Gayle; stepson; Steven Moore; granddaughter, Paige Palfrey; two brothers: Perry Jr., and George Wise, along with his sister Ruth Mann.
Mr. Wise is survived by his children: Benny Wise (Debbie) of Opelika, Evelyn Kane of Dadeville, Betty Cantrell of Dadeville, David Wise (Debbie) of Valley; stepsons: Melvin Moore (Shelia) of Waverly, and Joe Moore (Brenda) of Dadeville; sisters: Ruby Mann, and Becky Ewing both of Dadeville; along with 11 grandchildren, and 13 great grandchildren.
Visitation was held from 1:00 p.m. until 2:00 p.m. Monday, February 10, 2020 at Jeffcoat-Trant Funeral Home, with the funeral service beginning at 2:00pm at Jeffcoat-Trant Funeral Home.
The family would like to thank all the staff at Arbor Springs Health and Rehab for their loving care.
Jeffcoat-Trant Funeral Home and Crematory directed.