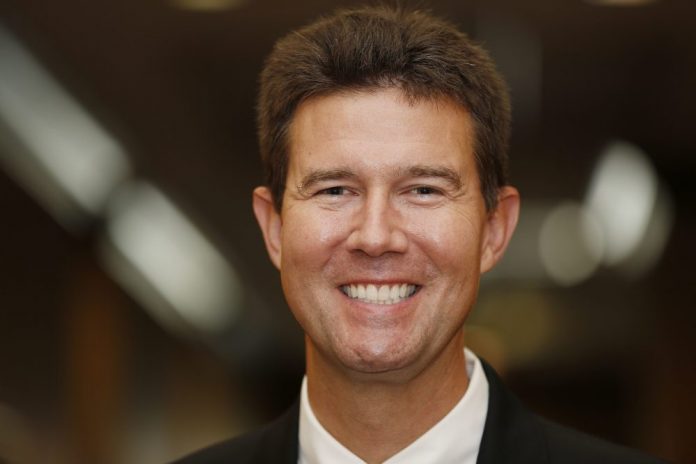 Special to the
Opelika Observer
During Military Appreciation Month, Secretary of State John H. Merrill expresses his support and gratitude for our military men and women.
Secretary Merrill also remembers his late grandfather, World War II Veteran Sherman Thompson, whose 101st birthday his family celebrated last week.
"Our country is forever indebted to those who have so bravely fought for and who are currently defending the freedoms we enjoy today," Merrill said. "Their demonstrations of courage, strength and leadership extend far beyond the battle field and into our communities today. Our state has hundreds of military and veteran owned businesses registered with the Office of the Secretary of State, and I commend these men and women."
C&C Contractors, which was formed in 2008 by retired Special Forces Col. Carlos Rabren and is now owned by Brant Reibling, Fred Pearson and Daniel Davidson, is a service-disabled, veteran-owned small business located in Notasulga.
C&C built the Alabama National Cemetery in Montevallo and has since built or is in the process of building more than thirty National Cemetery projects across the country. Additionally, C&C works with the Department of Defense and United States Army Corp of Engineers to enhance our nation's military readiness.
Reibling, C&C Contractors' president, served 16 months in Iraq with the 1165th Military Police Company out of Fairhope in 2003 and 2004.
"As a business, we are very proud of what we have been able to accomplish over the years, and we are even more proud of who we are providing the service for. It is such an honor to be part of a business that increases our nation's military readiness, and even more humbling, to have the privilege of building the final resting place for our nation's heroes, which we are constantly reminded of as 'Taps' plays in the distance daily on our jobsites. For generations, we know friends and families will come to pay their respect and we build every job with that in mind. Each cemetery is built to National Shrine Standards with the intent to stand the ultimate test of time. While these heroes' souls may have moved on, we want to make sure that their bodies will rest easy in a place of beauty and care," Reibling said.
"This 'Military Appreciation Month,' we would like to give a big thank you to all who have served and continue to serve. Your selfless service allows us to do what we do, and allows our country to continue to be the greatest nation on Earth," he added.
Secretary Merrill greatly appreciates the continued service of our military members and asks that you take the time to thank those you encounter.