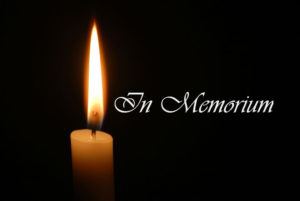 Melissa Robertson Smith
Melissa Robertson Smith born March 8, 1973 in Opelika, Alabama, at age 46 passed away at EAMC on Sept. 17 due to her battle with heart failure. She was preceded in death by her mother Belinda Gail Moss.
She was devoted to her family as a Wife, Daughter, Sister, Mother, Tata, and Nana. She loved her books and her passion for animals made them her children.
She is survived by her husband of 23 years Timmy Smith; parents: Barry(Trucilla) Robertson, and Pop Smith; children: Brenda(Josh) Guenther, Dustin(Alice) Smith, Haleigh(Lil Danny) Hayes; sisters: Michelle(Adam) Gladden, Patti(Brian) Henderson; brother: Gary(Mariana) Long; life long friend: Kathryn Smith Adams; nieces: Brooke Waldrop, Kayla "Bug" Grimes, McCall Henderson, Ashlyn Long, and Megan Long; nephews: Mitchell Henderson, Tyler Long, and Austin Long.
Family would like to extend a special thank you to everyone who has helped in any kind of way during this difficult time.
There will be a celebration of life held at Pierce Chapel Church on Saturday, September 28 from 2 to 4 p.m. There will be a burial to follow in Little Texas.