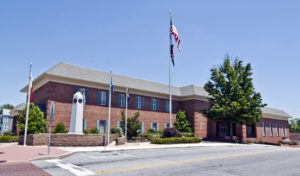 By Gary Fuller
Hello Opelika!
For those of you who know me, you are probably aware that I detest litter. Litter is a huge dilemma and can cause a wide range of problems in our community. It can affect everything from the housing market to water quality to tourism, the economy and safety. But most importantly, I believe it can affect PRIDE. You ask how litter can affect these areas?
Housing Market – Imagine trying to sell your home if the streets are dirty, covered in trash and yards around you are overgrown. It's critical that we respect the environment and our neighbors. Research shows that clean and vibrant neighborhoods get the best prices when selling and attract like-minded, conscious people.
Water Quality – Litter on the ground pollutes our water. Stormwater systems around the city are designed to direct rain into our waterways. Run off carries trash, chemicals and litter. This can cause disease and contaminate our water. Do what you can to keep our water clean!
Tourism & The Economy – Litter costs you, the taxpayer, money to keep roadways and public spaces clean. These are resources that could be used for other services and reinvestments in the city. If our city appears to be uncared for, that results in a negative perception for people visiting. It's a trickle-down effect. If we as citizens don't care, why should others care. This damages the reputation that we have worked so hard to create.
Safety – A neglected community is breeding ground for crime and bad behavior. We must clean up areas marred with graffiti and litter so that the people who care about those neighborhoods continue to live and raise families there.
PRIDE – As a resident of Opelika, you should be proud of where you live. If there is an abundance of litter in your neighborhood, it will destroy the pride you have. People will not want to spend time in a dirty, unkept parks and green spaces. Let's work together to create a sense of civic pride in Opelika.
You can be a part of the effort to keep Opelika a beautiful place to live. Volunteer with our city council members on Clean Up days throughout the year. And learn about the various programs that Keep Opelika Beautiful offers like Clean Campus, Adopt-A-Mile, Electronics Recycling & Document Shredding Day and the Lee County Water Festival. Do your part each and every day. First, don't litter. And if you see litter, pick it up. Be proactive. Don't just walk by and leave it on the ground. Take pride in YOUR town Opelika, and clean up!
A quick reminder: Electronics Recycling & Document Shredding Day will be November 4, 8 – 11 a.m. at the Jeter Recycling Center located at 675 Jeter Avenue. For more information on this event, you can call Keep Opelika Beautiful at 334-749-4970.
Warmest Regards,
Mayor Gary Fuller