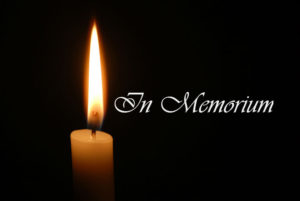 Funeral services for Mavis Mayberry Stevenson, age 92, of Auburn, Alabama, was held Saturday, Aug. 19, at 11 a.m. at Auburn First Baptist Church, with rites conducted by the Rev. Tripp Martin. Visitation was held on Friday, Aug. 18, 2023, at Jeffcoat-Trant Funeral Home. A private burial will take place at Auburn Memorial Park Cemetery.
Mavis was born May 28, 1931, in Beauregard, Alabama, to Erma Ophelia and George Washington Mayberry. She was preceded in death by her husband of 63 years, Gene Stevenson, and her sister Barbara Ann Martin. She is survived by one daughter, Jane Stevenson Martin (Richard, deceased) of Auburn; and two sons, David Lee Stevenson (Michelle) of Auburn; and John Philip Stevenson of Auburn. She is survived by six grandchildren: Mary Kathryn Papaioannou (JP), Adam Lee Stevenson, Jesse John Stevenson, Jack David Stevenson, Rachel Ann Stevenson and Lane Philip Stevenson, as well as one great-grandchild, May Walker Papaioannou. She is also survived by six siblings: Margaret Huguley, Betty Jean Sherwood, Janice Rumsey, Ruby Cunningham, Ben Mayberry, and Jerry Mayberry.
Mavis graduated from Beauregard High School in 1949, and from Opelika Vocational School. She devoted her life to her family and worked tirelessly to celebrate special occasions. Annual family beach vacations were particular favorite family activities. She dedicated herself to Auburn First Baptist Church's efforts to help the less fortunate and to its children's ministries. She was a passionate bridge player and renowned for her caramel cake and homemade ice cream.
Donations may be made to Auburn First Baptist Church.