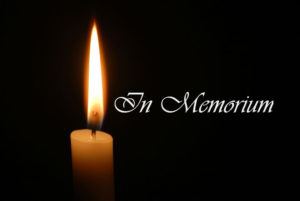 Mary Frances Damron
Mary Frances Damron was born to the late James O. and Mamie Petrie Brinkley in Charleston, WV, on June 30, 1923, and passed away on September 17, 2019.
She was a lifelong Christian, and committed to her faith.
She was preceded in death by her husband, Clarence Damron; infant daughter, Vicki; three brothers, and two sisters.
She is survived by her son, Jeff Damron, and beloved friends Jill Davis, and Gisela Buschle-Diller.
Visitation was held in the Parlor at Frederick-Dean Funeral Home Thursday, Sept. 19, 2019 from 5 to 7 p.m.
In lieu of flowers, the family requests donations be made to a Hospice of your choice.