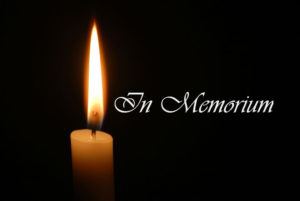 Mary Bishop Still, 94, of Opelika, went to be with her Lord and Savior, Thursday, September 26, 2019 at Arbor Springs Health and Rehab. A funeral service was held Saturday, September 28, 2019, at 11:00 A.M. at Jeffcoat-Trant Funeral Home and Crematory. Visitation was held prior to the service beginning at 10:00 A.M. Mrs. Still worked along side her husband Dewey Still running their business Still Service Station for over 40 years. She was well respected and developed many long-lasting friendships in and around the Opelika area. She was a long time member of First Baptist Church of Opelika which she loved very much.
She is preceded in death by her parents Father John Thomas Bishop and Mother Annie Esther Bishop, Son-in-law Rick Fussell, Grandson Clay McBurney, Great Grandson Justin McBurney.
She is survived by her husband of 77 years Dewey Still; her children Faye (Bobby) McBurney; Angie Fussell; Anita (Frank ) Cox; six grandchildren; twelve great-grandchildren; one great-great-grandchild. Mary was a loving wife, mother, grandmother and sister; she will be greatly missed.
Family has requested in lieu of flower donations be made to Alzheimer's Association or First Baptist Church Opelika Building Fund in memory of Mary Bishop Still.