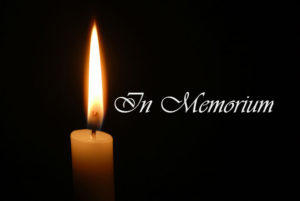 Marshall "Mark" Harland Foster, Jr.
Marshall "Mark" Harland Foster, Jr. of Opelika, Alabama was born on May 15, 1965 and passed away on January18, 2019. He was 53 years old.
He was preceded in death by his father, Marshall Harland Foster, Sr.
The only boy and youngest of four siblings, Mark was a bright star in the family. He had soft eyes and a loving heart, he exuded kindness to everybody he touched. Even in the face of adversity, when he lost a leg in a motorcycle accident decades ago, Mark never let his suffering hide his smile.
He is survived by his Mother, Jeanette Foster of Opelika; sisters, Lorie Guy (Allen), Kim Ward, and Sharon (Tucker) Tommy all of Opelika, and Debbie Griffin (Terry) who lives in Huntsville, Alabama, as well as numerous nieces, nephews, cousins, and other family members.
Visitation was held on Tuesday, January 22, 2019 at Pepperell Baptist Church.
Funeral service was held at Pepperell Baptist Church Tuesday, January 22, 2019 at 2:00 p.m. with Reverend Mike Newman officiating. Interment followed at Rosemere Cemetery.
Frederick-Dean Funeral Home directed.