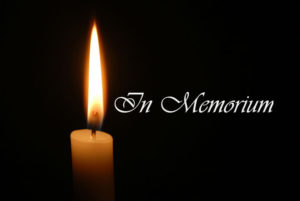 Mark Allen Ray
Mark Allen Ray of Opelika, Alabama passed away at his home on Oct. 24, 2019. He was 56 years old.
Mr. Ray was of the Baptist faith and was a disabled veteran.
He was preceded in death by his parents: Mary Lois May and Billy Fred Ray; stepfather, Wayne May; sisters: Tammy Lynn Meade and Terry Lee Walls Martin.
He is survived by his wife, Wendy Ray; daughter, Catheryn Ray; nieces: Charity Walls George (Jason) and Jennifer Smith; nephews: Billy Walls and Ken Spratlin (Nikki); as well as several other nieces, nephews, cousins, and family members.
Graveside services for Mr. Ray were held Oct. 27, 2019 at 3 p.m. at Garden Hills Cemetery.
Visitation was held prior to service from 1:30 p.m. to 2:30 p.m. at Jeffcoat-Trant Funeral Home.