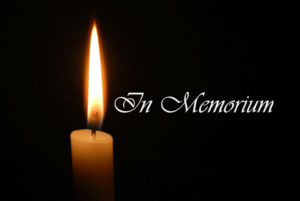 Marion "Earl"
Sumners
Marion "Earl" Sumners, age 94, passed away peacefully on Tuesday, October 15, 2019, surrounded by family, in St. Johns, Florida. He left this earth to join the Lord and the love of his life, Ileta Sumners, who proceeded him in death on December 20, 2017. Earl was born on February 19, 1925, to Elijah and Pearl Sumners in Hale County Alabama; brother to Morris and Emory Sumners and his sisters Eula McCullum, Stella Davis, and Charlotte Hudmond all who have proceeded him. From his birth till his death Earl Sumner was cherished and loved by the people of Opelika Alabama. He was a passionate fan of the Alabama Roll Tide football team and Atlanta Braves baseball team. He was a treasured member of the First United Methodist Church of Opelika for 68 years where he served our Lord Jesus Christ.
Earl was a respected police officer for the Opelika police department for 21 years, and was an expert marksman, having won many shooting competions. A wing of the new Opelika Police Department was dedicated in his honor on September 27, 2019. Earl spent his life dedicated to helping those in need through his 30 years of work with the Opelika Exchange Club.
He was devoted to serving his country, including 4 years in the Navy during WWII and 31 years combined with the Army Reserves and the Alabama National Guard. In 1990, he was called to return to service for the Alabama National Guard during Desert Storm Operations and at age 67 proudly served his county again. There was no stopping this celebrated man from serving his country and hometown.
Earl took great joy in helping start the school Safety Patrol Program, and in 1958 he escorted the Safety Patrol to Washington D.C and continued to do so until 1966.
Earl was responsible for too many accomplishments to list, but was proud that the USS Alabama sits today in Battleship Park thanks to his efforts and Former Gov. George Wallace.
Earl is survived by his daughter Angela Kesner, Granddaughter's Andrea Pooley and Tanya (Steve) Reese, his Great Grandchildren Joshua Edgerton, Jessica Reese, Kaitlin Willis, Erika Reese, and Steven Reese, and two great-great-granddaughters Breanna Willis and Arianna Willis (unborn); and many beloved nephews and nieces.
In lieu of flowers in his honor; please make donations to the First United Methodist Church and the Opelika Exchange Club in support of the Opelika Little League. Viewing was at the Jeffcoat Trant Funeral Home Oct. 20 from 4 to 6 p.m. and the funeral services were at First United Methodist Church Oct. 21 at 2 p.m.
Jeffcoat-Trant Funeral Home directed.