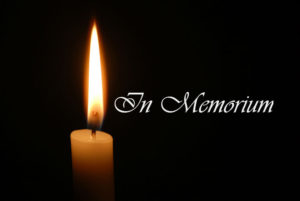 Marion Burt Nelson
Marion Burt "M.B."Nelson of Opelika, was born to the late Frank Marion and Pinkie Bart Nelson on August 31, 1933 and passed away at the EAMC April 26, 2018. He was 84 years old.
He was retired from selling vegetables and being the best front end mechanic in East Alabama.
He was preceded in death by his wife, Christine Nelson and granddaughter, Elizabeth Christine Gore.
He is survived by his children, Marty Nelson, Jaien Gore, and Mark (Tammy) Nelson; grandchildren, James A. Strickland, Kathryn Nelson, Scott Nelson; sister, Sally Mae Mask, and brother, Richard Nelson.
Visitation was held on Saturday, April 28, 2018 in the Parlor at Frederick-Dean Funeral Home from noon until 1:45 p.m.
Funeral service was held in the Chapel at Frederick-Dean Funeral Home on Saturday, April 28, 2018 at 2:00 p.m.
Interment followed at Garden Hills Cemetery.
Frederick-Dean Funeral Home directed.