By STACEY
PATTON WALLACE
As I may have previously mentioned, my husband Mike's favorite food is Japanese. Back when we lived and taught in LaGrange, Georgia, we would often travel to nearby Columbus so that he could enjoy eating at his favorite Japanese restaurant.
However, since we moved to Lee County in November 2015, we no longer have to trek to Georgia to eat Japanese. This is particularly great since: 1. Gas prices are currently quite high; 2. Columbus has a lot of gun violence; 3. We'd rather spend our money supporting Lee County restaurants.
Recently, Mike and I dined at a wonderful Japanese restaurant, which is a mere 2.3 miles from our home…Zen Steak & Sushi at 2820 Pepperell Parkway in Opelika.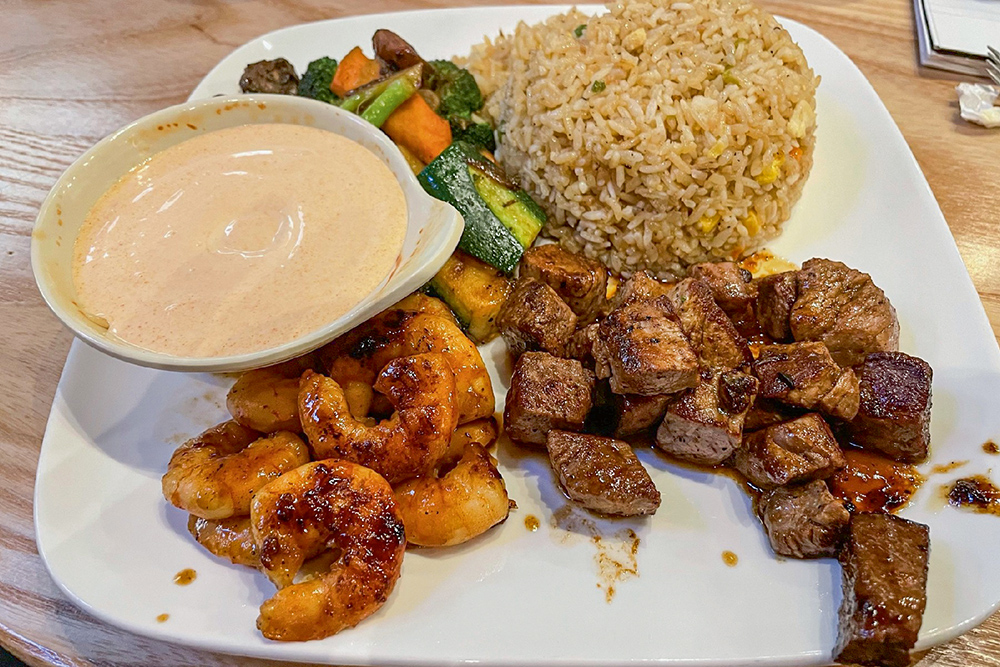 When we entered the restaurant, we admired the front wall, which was entirely covered with paper flowers. It was really unusual and quite attractive. Mike and I normally dine at the hibachi grill; we enjoy the chef's performance. Also, it's fun to watch children's reactions when the chef sets fire to the grill. However, that night, there was a one-hour wait for the grill. Since we were really hungry, we decided to dine at a table instead. Gerald, our server, was a real delight. He was so kind, patient and helpful. Also, Gerald had a great smile, which he displayed often.
Gerald was especially busy since several servers were sick (I love alliteration.). He was a blur as he waited on us and many other diners. However, he never complained and had such a great attitude. That's really to be commended these days when so many businesses are short staffed. Again, that's why Mike and I are always appreciative of our servers and believe in tipping them generously.
At the beginning of our meal, Mike and I really enjoyed our miso-based soup and salad. We especially loved the salad dressing; I should have asked if the restaurant sells it by the bottle.
For our entrees, Mike and I both chose the filet mignon and shrimp with vegetables and fried rice. After all, everything tastes better fried, including rice.
Now, as I've said before, Mike likes his steak cooked medium well, while I want mine WELL DONE. Again, the only pink I want to see is in my cheeks. Also, we love the filet mignon cut because there is practically no fat on the meat, but it's really tender. Last, we always dip our steak and shrimp in the delicious yum yum sauce.
Thankfully, Mike is willing to eat stir-fry vegetables because he is not a vegetable fan.
I'm sure his mother had quite a time getting Mike to eat them when he was little.
Everything was WONDERFUL. We will DEFINITELY be coming back to Zen Steak & Sushi.
Goodbye, Columbus; hello, Opelika. 2.3 miles from home sure beats 40 miles and I-185.
Zen Steak & Sushi offers diners a large selection of starters, some of which include: crazy jalapeno, firecracker shrimp, crab Rangoon, spring rolls and crispy calamari. In addition, the restaurant has 11 different sushi rolls and 24 types of sushi. Diners may also choose from 24 different sashimi or may opt for sushi, sashimi and roll combinations as well as design rolls.
  Besides our terrific entrees, Zen Steak & Sushi also offers diners other choices, such as: teriyaki chicken, teriyaki shrimp, grilled salmon, steak, teriyaki scallops, filet mignon or combinations. All hibachi or hibachi combinations include salad and vegetable fried-rice or steamed rice.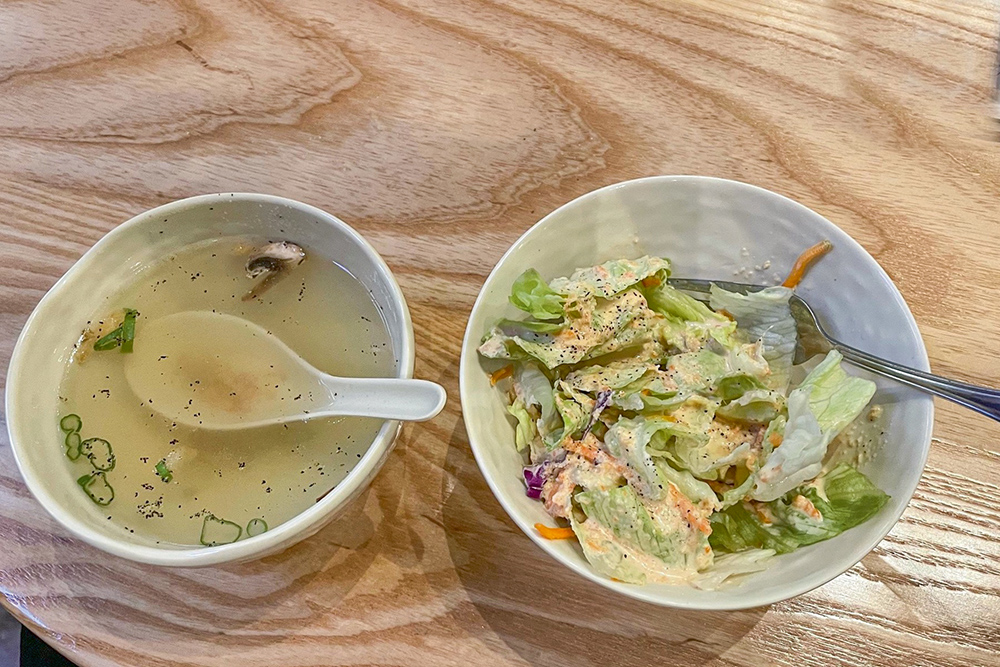 Zen Steak & Sushi is open on Sunday from 11 a.m. to 9 p.m.; on Monday through Friday from 11 a.m. to 2 p.m. and 4 to 9 p.m.; on Saturday from 11 a.m. to 10 p.m.
Zen Steak & Sushi makes the grade with an A+ from this retired English teacher. Remember, "Pooh-sized" people NEVER lie about food. Enjoy!
Stacey Patton Wallace, who retired from teaching language arts for 30 years, is a professional diner. Her column, "Making the Grade," will appear each week in The Observer. Stacey may be reached at retiredlangartsteacher2020@gmail.com