By Stacey Patton Wallace
As I've mentioned before, blessings can be found, even during this almost two-year pandemic. For example, one of the best blessings I've received during this time has been my friend Leigh Ann's moving to Auburn in May 2020. She decided to move back to Alabama after having worked very successfully for almost 34 years for the state of Texas.
In an earlier review, I mentioned that Leigh Ann and I were both born and raised in Alexander City ("Eleck" City to the locals); we even lived on the same road. By fifth grade (1973-74), we had become good friends. That year, Leigh Ann invited several other girls and me (no boy-girl parties yet) to a really fun Halloween/slumber party.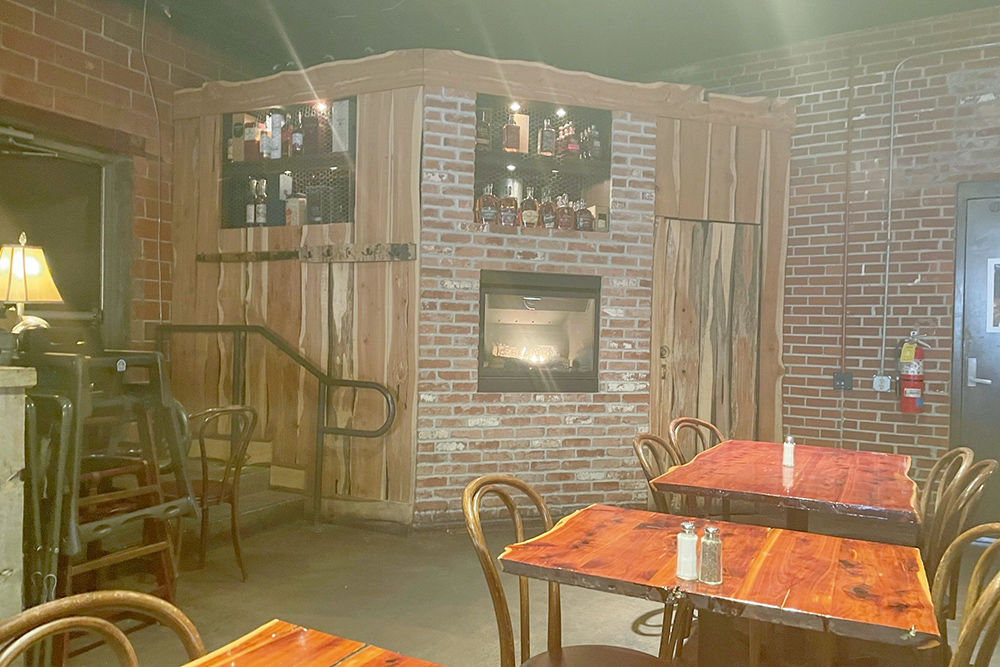 We all had a terrific time, but after a while, even 11-year-old girls run out of steam, so we all climbed into our sleeping bags, which were under a ping pong table in the living room.
At some point, about four of us were still awake, and someone had to go to the bathroom. Now, grown women go in packs to the restroom, and so do little girls who are scared to go in the dark by themselves.
The four of us were creeping quietly to the bathroom, afraid and not wanting to wake the others. Suddenly, Debbie, who had been asleep, sat up and said, "Listen! Did you hear that?"
Now, today, almost 49 years later, I still don't know if Debbie had been dreaming or if something had awakened her. No matter. Four little girls froze. However, a certain, "Pooh-sized" little girl quickly dropped to all-fours, scrambled to her sleeping bag and dove into it for safety from whatever was lurking outside and making noise. Remember, it was Halloween, after all.
Being "Pooh-sized," I was usually the slowest kid in running, swimming, etc. However, whenever I was scared, I could make tracks. I left my three slender friends in the dust.
Although I cherish all my friends, the ones I grew up with are especially treasured because we share a history of fun and adventures. However, these days, I can't scramble on all-fours, so our adventures have changed a bit.
Recently, I met Leigh Ann at The Hound at 124 Tichenor Ave. in Auburn. When we entered The Hound, I really loved the cozy fireplace and rustic charm.
Jacob, our server, was wonderful. He said that he had been working at The Hound for only a week, but he did a great job and was hardworking, patient and helpful. Jacob's t-shirt said, "bacon and bourbon," which I found unusual, so I asked him about it. Jacob said, "We're known for bacon. We make it all in house; we cut it and cure it here."
Jacob also said that The Hound had one of the largest bourbon selections in the Southeast.
Well, I'm a bacon girl, so Leigh Ann and I ordered the bacon flight for a snack; this consisted of three different kinds of bacon: house, dill and duck belly, which was like thick ham. The bacon was delicious. I love being from the South. I'll bet no other region in the country has bacon for an appetizer.
For our meals, Leigh Ann and I both ordered the smash burger. Leigh Ann, who is in good shape, chose a Caesar salad as a side. I, of course, picked the house-cut fries. At least I didn't eat them all; I should get points for that.
Our smash burgers were: oh, my, two times. They were amazing, being delicious and juicy.
Leigh Ann said, "That's one of the best burgers I've had since I moved here." And Leigh Ann is a burger freak, just as I'm a fried chicken freak. I even told Jacob, our sweet server, that he should tell the owner of The Hound to enter this smash burger in this year's Burger Wars in Opelika.
That burger will definitely give the other competitors a run for their money. Clichéd but apt.
Besides our great snack, The Hound also offers diners: Mama Sue's pepper jelly, The Hound's spicy Po' cheese, pork rinds and venison chili.
Other lunch plates include the bison burger, Chicago-style beef sandwich, hot chick, BLT, hillbilly poutine and shrimp and grits. Leigh Ann told me that she really loves The Hound's shrimp and grits. Also, she said that she's eaten at the restaurant several times, and everything has been great.
Therefore, The Hound is a definite do-over. Next time, I want to try the meat plus three that the restaurant offers for lunch on Tuesday through Friday. These specials are:
Tuesday: hot hamburger steak;
Wednesday: chicken fried chicken with pepper gravy;
Thursday: beef cheek pot roast;
FridaY: fried Simmons catfish.
According to the menu, these are the "chef's daily specials of soulfully cooked meats and vegetables served with a side of chow chow and cornbread. I surely love living in Lee County, Alabama.
The Hound is closed on Monday. The restaurant is open Tuesday through Friday from 11 a.m. to 2 p.m. and 5 to 9 p.m; Saturday from 10 a.m. to 2 p.m. and 5 to 9 p.m.; Sunday from 10 a.m. to 2 p.m. and 5 to 8 p.m.
The Hound makes the grade with an A+ from this retired English teacher. Remember, "Pooh-sized" people NEVER lie about food. Enjoy!
Stacey Patton Wallace, who retired from teaching language arts for 30 years, is a professional diner. Her column, "Making the Grade," will appear each week in The Observer. Stacey may be reached at retiredlangartsteacher2020@gmail.com.