By Stacey Patton Wallace
The last 22 months have been the roughest ones many of us have ever witnessed. During this time, a lot of people have felt isolated, lonely and scared.
However, blessings can come, even in the worst possible times. For Mike and me, one such blessing was Orion, our new neighbors' cat. In May of 2020, this snow white cat with beautiful green eyes began trying to come into our garage. We would shoo him away because: one, I am extremely allergic to cat dander; two, we didn't want him to get trapped inside our garage; three, he might have fleas.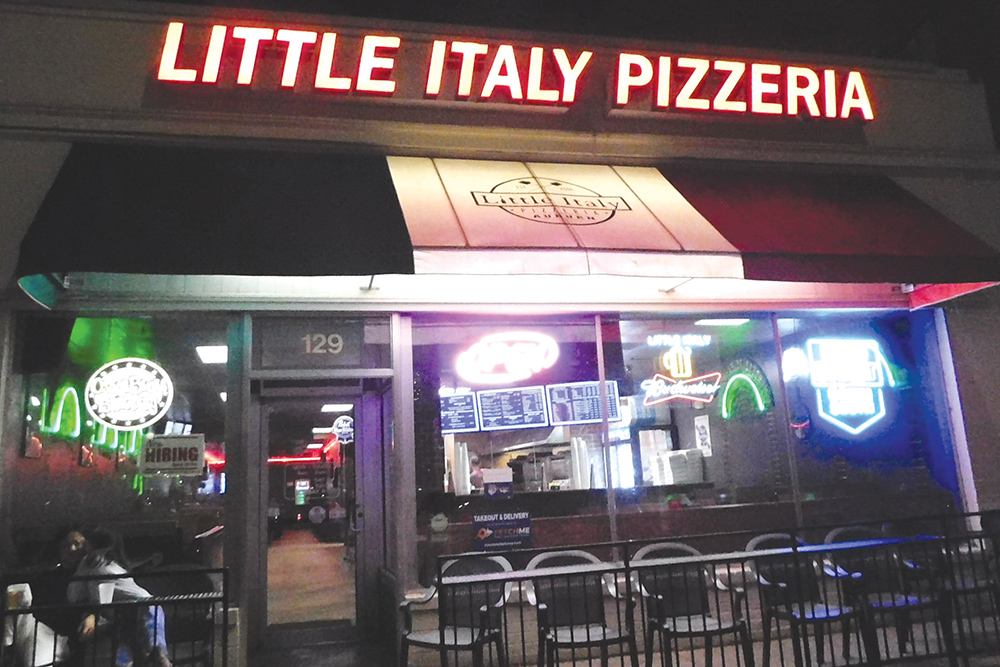 However, Orion was very persistent, eventually wrapping us around his furry paw. This handsome feline began to visit us almost daily, except for when he was on lockdown for bad behavior.
After breakfast, Mike and I would go out to our grilling porch and call Orion. He'd leap over his family's 6-foot fence and come to be petted, fed a treat and lavished with attention. Orion became our "grandkitty." Mike was "Pop," and I was "Nana." If anyone had told me three years ago that I'd be spoiling my number one allergen, I'd have said they were crazy. However, after I played with Orion, I simply went in the house immediately and washed my hands thoroughly. And sniffed a bit.
I know now that God sent us Orion during the darkest days of the pandemic. Our "grandkitty" filled us with joy, which was an important blessing since we were missing our students and teaching family so much during lockdown.
However, some blessings are meant to be brief ones. June 18, 2021, was the last day we spent with our "grandkitty." Orion, a fierce hunter and adventurer, disappeared the next day. Although Mike and I, along with Orion's parents, tried desperately to find him, Orion was gone forever.
Mike and I were heartbroken and still miss our "grandkitty" terribly. We've even vowed not to lose our hearts to another cat; losing Orion was too painful.
However, Robbie, who is a church family member from Central Baptist of Opelika, has introduced us to Handsome, a stray Siamese cat she took in about a year ago. Robbie named him well; Handsome is a very attractive, blue-eyed cat, who loves to play. Mike and I have visited with him a couple of times.
Recently, Mike, Robbie and I decided to dine at Little Italy Pizzeria at 129 E. Magnolia Ave. in Auburn.
Mike chose the antipasto salad with a slice of pizza, which had Canadian bacon, sausage and ground beef. I also chose the antipasto salad with a slice of pizza topped with pepperoni, sausage and mushrooms. These mushrooms were cooked; I don't eat raw ones. Last, Robbie ordered a stromboli with peppers, onions, pepperoni, Italian sausage, mozzarella and ricotta cheeses.
Everything was really delicious. The hearty antipasto salad, which had generous portions of meats and cheeses, was really a tasty meal by itself. But at a pizza restaurant, this girl wants pizza. I was also very impressed by the restaurant's 30+ pizza toppings from which to choose.
Besides our delectable choices, Little Italy Pizzeria offers specialty pizzas, some of which include: meat lovers, veggie, alla Romania, Bianca and Hawaiian. The restaurant also serves a large variety of hot Italian subs, deli subs and calzones. Desserts include: oreo cheesecake, tiramisu, cannoli and chocolate cannoli.
Little Italy Pizzeria is open on Sunday from 11 a.m. to 9 p.m.; Monday through Thursday from 11 a.m. to 2 a.m.; Friday and Saturday from 11 a.m. to 3 a.m. (However, this 59-year-old woman can no longer stay up that late, but that's good to know.) Robbie and Handsome, this review was for you. Love y'all.
Little Italy Pizzeria makes the grade with an A+ from this retired English teacher. Remember, "Pooh-sized" people NEVER lie about food. Enjoy!
Stacey Patton Wallace, who retired from teaching language arts for 30 years, is a professional diner. Her column, "Making the Grade," will appear each week in the Observer. Stacey may be reached at retiredlangartsteacher2020@gmail.com