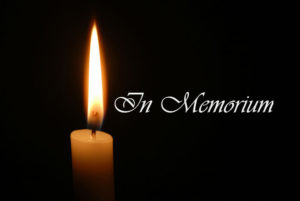 Madelyn Funk Crim
Madelyn Funk Crim, 89, of Lexington (formerly of Woodstock), passed away Sunday, April 5 , 2020 at Arbor Springs Nursing Home in Opelika, Alabama. Mrs. Crim was born Nov. 16, 1931 in Woodstock, daughter of the late Oliver Milton and Florence Fogle Funk. A member of Bethany Lutheran Church, she was preceded in death by her husband, David Michael (Mike) Crim; sisters, Jeannie Heishman of Edinburg, Hazel Hisey of Front Royal, Vera Indermuehle of Morena, California, and Charlotte Chellini of Woodstock, and two brothers; Madison Funk of Berryville and Carol Funk of Suffolk.
Madelyn is survived by her two children, sons; David Crim of Hahira, Georgia and Sam Crim of Auburn, Alabama, sisters; Muriel Martin of Front Royal, Virginia Henderson of Fort Valley, Nina Epard and Sandra Shirkey of Woodstock; 4 grandchildren; 6 great-grandchildren; numerous nieces and nephews.
Madelyn was an extraordinary homemaker, artist and master gardener, loving wife and mother, known by many in the community and past VMI cadets as "Mom Crim."
She was a faithful servant of her church and Lutheran Church Women. She was always eager to help those in need of the community. Due to the current Coronavirus details for a memorial service will be announced at a later date.