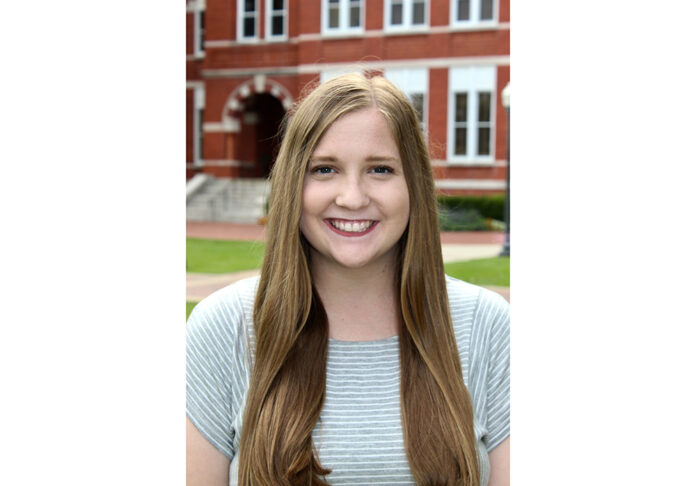 By Kinley Beshers
For the Opelika Observer
Maddie Joiner, a Columbus, Georgia, native, said she is eager to further her knowledge and gain more experience in the journalism industry as a summer intern at the Opelika Observer.
Joiner is a senior in journalism and a writer for Eagle Eye at Auburn University, and wishes to take a sports writing pathway after she graduates in May 2022.
Joiner said she joined the Opelika Observer to have the chance to write real-world assignments for local news consumers — a transition from writing for her professors in school.
"I'm excited to write for something that will be out in the world, not just for my teachers to read," Joiner said.
She said she is eager to work with and shadow reporters, writers and editors in the industry to gain better understanding of the workplace, punctuality and projects.
In the past, Joiner said she has enjoyed covering local news and sports, including high school football and soccer games.
Joiner has said her current desire after graduation is to stay in the Auburn-Opelika area and work for a small business as a sports writer to continue her knowledge in the industry.
Being a journalism major at Auburn, Joiner said she is grateful for the small group of classmates she has met and continuously works alongside, in and out of the classroom.
Maddie is a well-rounded, natural and avid writer. Keep an eye out for her stories on the Opelika Observer website and weekly newspapers.