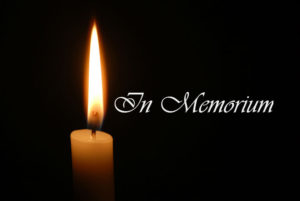 Mable Holstun
Collins
Mable Holstun Collins, age 93, of Opelika, Alabama passed away on Friday, December 6, 2019. Mable was born August 9, 1926 to John and Florence Holstun. She was preceded in death by her parents and her husband, Charles B Collins. Mable is survived by nieces; Pam Tillman, Bettye Williams (Bob), Nancy VanCleave, Sara Moore (Glendon), Judith May (Jeff), and Julia Miller (Richard) and nephews; Walter S. Collins (Karel) and Jimmy Poole (Susan).
A graveside service was held Monday, December 9, 2019 at 1 p.m. in Garden Hills Cemetery.
In lieu of flowers, memorials may be made to your favorite charity.
Jeffcoat-Trant Funeral Home directed.