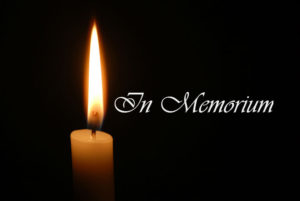 Lois Maureen Gillenwaters passed away on Aug. 20, 2023, at Lanier Medical Center. She was 91 years old.
She was the daughter of Claudie Belle and John Willie Miller and wife of Ralph Gillenwaters for 63 years.
She leaves behind a daughter Peggy Rooks, son-in-law Danny, son Charles and wife Cindy. She also leaves behind three grandsons and wives, six great-grandchildren and one great-great grandchild.
She was an Avon lady and traveled the world with her husband, who was in the army.
Visitation was Thursday, Aug. 24, 2023, from 10 to 11 a.m. at Sandy Creek Baptist Church in Camp Hill followed by a graveside service at 11:30 a.m. at Tallapoosa County Memorial Gardens with the Rev. Don Waldrep officiating.
Frederick-Dean Funeral Home handled all arrangements.