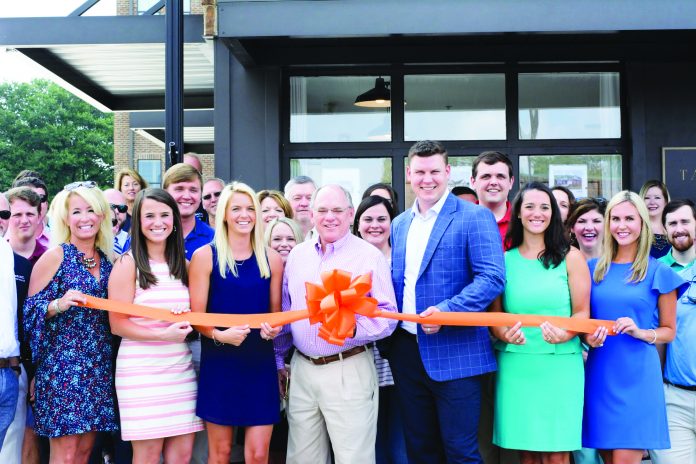 Special to the
Opelika Observer
The Talons Group, a boutique real estate and development firm, officially announced its opening in Auburn Friday by conducting a joint ribbon-cutting ceremony with the Auburn Chamber of Commerce.
Services offered include both commercial and residential, real estate and development services to the greater Auburn and Opelika area from its office, located at 220 N. College St. in Auburn. The Talons Group was founded by a group of successful realtors, with sights on elevating the real estate experience in the Auburn market.
The Talons Group has assembled a team of full-time, real estate professionals, each an expert on the local market. Stacie LeCroy will serve as the group's broker with Alex Acuff, Karen Barnes, Meg Branch and Mary Gail Golden as Realtors and Millie Oliver as office manager. The team's realtors are certified Realtors, a distinction earned only through membership in the National and Alabama Associations of Realtors.
The group was established to introduce an elevated real estate experience to the area based on cutting-edge services and strategy, as well as a higher level of customer service.
During their opening event, members of The Talons Group expressed their commitment to the Auburn-Opelika community and plans to continuously enhance the group's capabilities and client offerings by providing the latest and greatest the real estate industry has to offer.
For more information, call 334-581-9466 or visit www.thetalonsgroup.com. They can also be followed on Facebook, Instagram and Twitter.