Courtesy of
Dominique Treadwell
On Saturday, Oct. 3, 2020, be encouraged, refreshed and revived with local hero and recording artist Timotheus Treadwell and various special guests at the Encounter Experience, hosted by City Church Opelika.
More information about Timotheus Treadwell and the Encounter Experience can be found at (encounterexperience.eventbrite.com).
Originally from Chicago, Illinois, Timotheus Treadwell comes from generational musical roots. His grandparents, Willie and Frankie Marie Treadwell, are Chicago gospel legends, and have won numerous awards for their independent recordings and with the groundbreaking community choir the Treadwell Community Singers. As both a local sheriff deputy and an artist, Timotheus hopes to continue to carry the family torch, serving and inspiring his community. As a first responder, he was on the front lines of the tornado disaster of 2019, serving in the rescue efforts and community cleanups. As an artist, he was noted as the "singing sheriff," as he unexpectedly took to the piano and led worship during the candlelight vigil held by community leaders to bring back hope during a tragic time.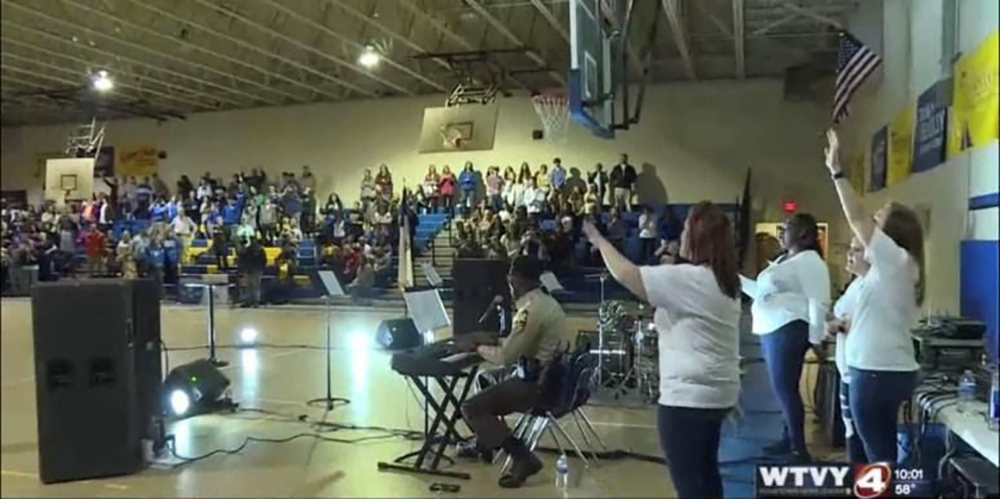 The Encounter Experience will present an array of musicians and singers from far and wide, including National Gospel Recording Artist Torrance Rudd and Gospel Recording Artist from Ohio, Valaree Draine. The goal: to uplift the spirits of the community and revive a sense of hope as we enter the last quarter of this historically complex year.
"With all that's going on, we need a revival of hope and unity, and to be reminded of the good, the just, all that's right about RIGHT NOW. If we can come together and celebrate all we've come through, especially with this year, I believe we can conquer and overcome all that's ahead and finish the year strong. I hope that this concert will help us all keep moving forward in faith and love, because we are stronger together as a people and as a community."
Timotheus Treadwell and friends will host the Encounter Experience on Saturday, Oct. 3 at 6:30 p.m. CST at City Church Opelika (2900 Waverly Pkwy, Opelika, AL 36801). Tickets are free, but sign-up is required. Seat reservations can be made at Eventbrite at (encounterexperience.eventbrite.com). Timotheus Treadwell's new single, Won It All, is available on Aug. 28 for download on all streaming platforms.