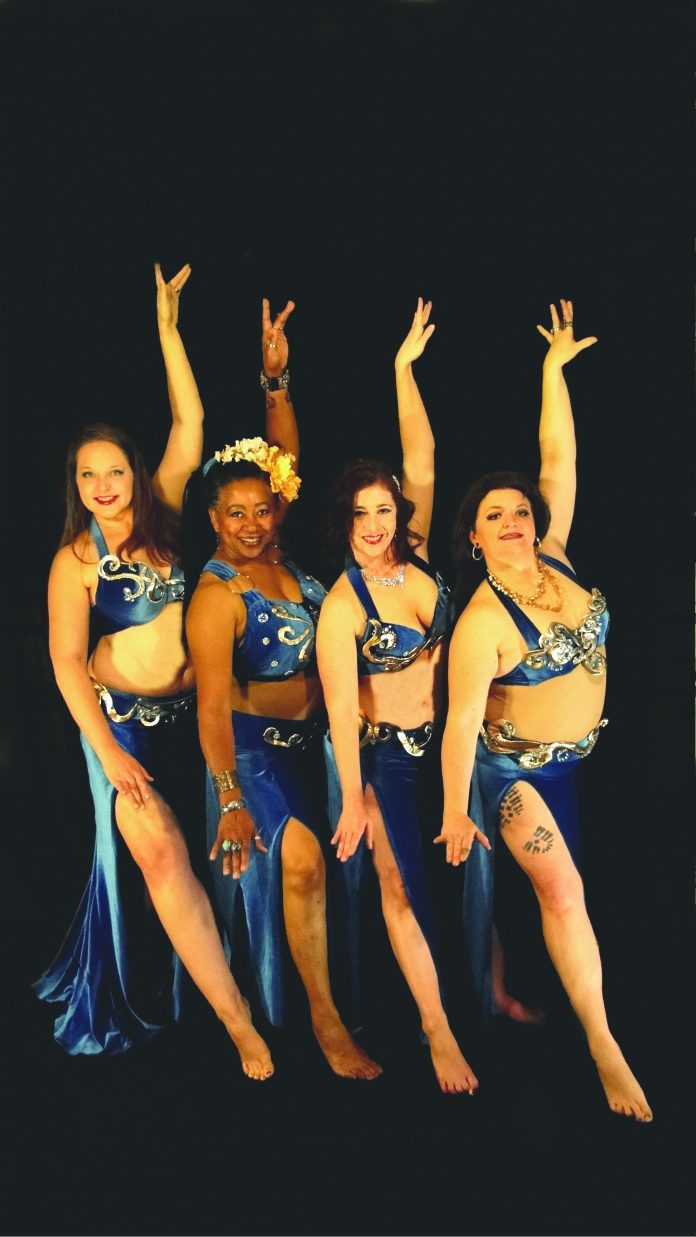 Special to the
Opelika Observer
Firefly Nights Belly Dance Group will bring the heavens a little closer to earth in "Among the Stars: A Theatrical Belly Dance Production" Feb. 16 in Auburn.
The troupe's fourth annual theatrical show features dance numbers inspired by planets, constellations, comets and other celestial bodies. Previous productions focused on fairy tales, mythology and famous works of art. The members of Firefly Nights Belly Dance write their own choreography and make most of their costumes, so the production is a completely original, locally produced work of performance art.
"We've been blown away by the response from the Auburn and Opelika community over the past four years," said Firefly Nights Director Arianna. "We bring something completely unique to the stage in this region, and people have responded so positively to that. While locals may not be very familiar with belly dance and its cultural heritage, everyone is familiar with the idea of looking up at the stars and wondering about the stories written there. We love taking that idea and using it as a touchstone to show audiences something new and beautiful."
Local ballet dancer, instructor and owner of Ballet Intermezzo David Coleman and Mina of Dalloua Dance in Atlanta will be featured guest dancers.
Among the Stars takes the stage Feb. 16 at 7 p.m. at the Jan Dempsey Arts Center in Auburn. General admission tickets are available in advance for $15 or at the door for $18. A limited number of both VIP and date-night packages are available for $25 and $40 respectively. These packages include amenities such as reserved premium seating, refreshments and, for the date-night package, a rose.
Tickets to Among the Stars can be purchased at www.fireflynightsbellydance.com. The show is made possible in part by the generous sponsorship of Better Bodies Massage and Celtic Traditions School of Irish Dance.
About Firefly Nights
Firefly Nights Belly Dance is East Alabama's premiere belly dance performance troupe. Showcasing a wide range of belly dance styles from traditional Middle Eastern styles to modern fusion, Firefly Nights is available for performances at private and corporate events as well as restaurants and festivals. For more information, visit www.fireflynightsbellydance.com.
Note: Like many performers across all genres of performing arts, some members of Firefly Nights Belly Dance use stage names for both branding and privacy purposes.