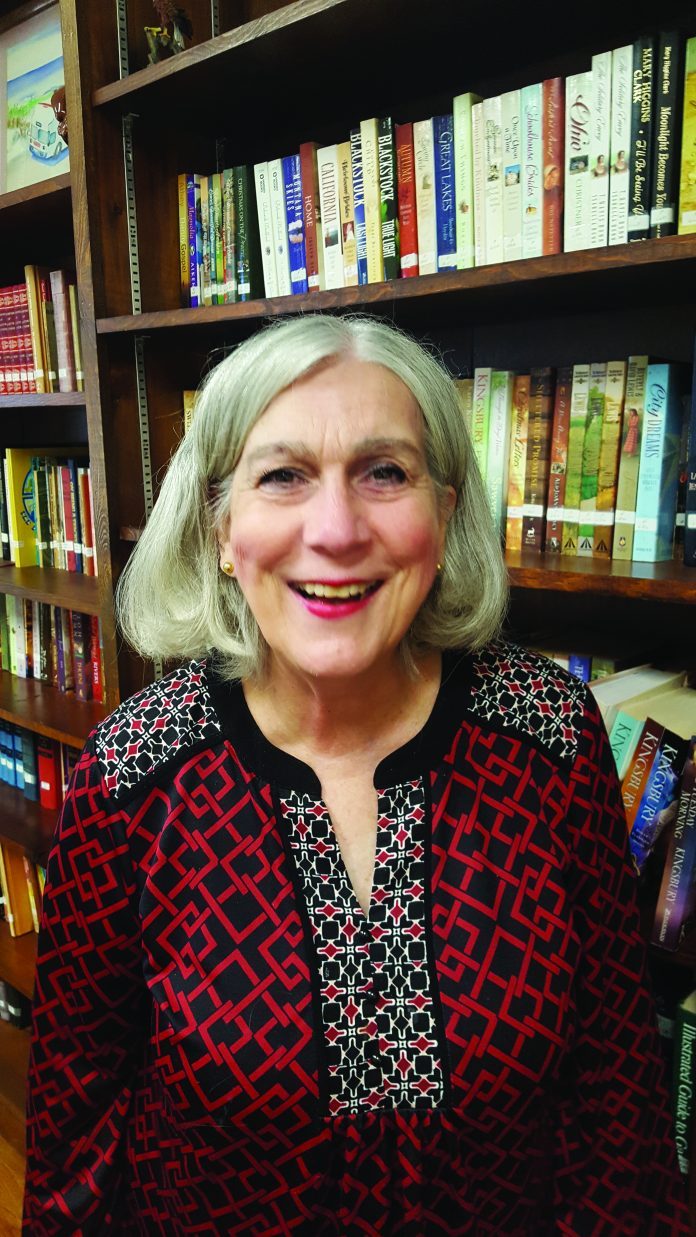 By Beth Pinyerd
Our family life has slowed down in following the Coronavirus precautions. Time spent with your young children spells LOVE to them, even the youngest of children. Children are used to being in a busy world, so during this time of slowing down, it is a good time for answering their questions.
Be honest with your children. This is a time that you have to be honest with yourself. Understanding and gaining knowledge of what the virus is and how it spreads eliminates anxiety of not understanding what our society is going through. This is a way you can give your children correct information. Be age appropriate in explaining in helping them to understand information. We don't want to give them too much information or overload them mentally or emotionally. Preschoolers will verbalize more what they see and feel. This is a time you can really listen to what they are questioning and expressing.
Encourage your children by letting them know that by staying at home, we are helping many people. Let them know that we are part of a world wide family. By following the rules that our government has asked us to do, the virus will hopefully not spread to our families and friends. Include your children in prayers for our healthcare workers who are on the frontline taking care of people who are sick as well as fighting the virus.
Children are literal, practical and good helpers. As a teacher, I have learned that young children are good reminders of keeping the rules. Include them in the family plan to remind everybody to wash their hands, cover their mouths when they cough or sneeze, not to touch their faces or put fingers in their mouths and to keep a distance socially from others in order to keep everyone well!
We all want to stay in tune with the news, but it is good to balance what we watch on television. Babies, toddlers and twos easily sense emotional upset through facial expressions as well as our reactions. Older children begin to get anxious and insecure when they hear urgency and panic from the media. We adults are their models of staying calm by our emotional reactions to the Coronavirus circumstances.
Let your children express their feelings. Respect your child and how they feel about what is going on. Create a home atmosphere of freedom where they can express themselves. When expression of feelings from children is answered by reassurance, that lets them know that everything is going to be okay.
Help your child to understand that we can be kind to others during this time of isolation. One intergenerational act of kindness is to create cards to mail to the elderly like grandparents and other elderly family members and friends. This will provide a craft time for your young children and the family.
Spring has sprung and on beautiful days outside have your child go out and play. We as grownups can go out and play too. God's world has so much for us to observe flowering plants, insects, birds, the sky, the weather, etc. These are days to spread out a quilt, blanket or picnic tablecloth and enjoy spreading out and eating outside. Children love to hear frogs croaking when Spring has begun! A lesson can be taught from the simple name of a frog and that is F-Fully, R-Rely, O-On, G-God. Explain to your young children that God is fully in control of our lives and this world.
Pinyerd has taught young children in the early childhood classroom for 34 years as well as outreaching to the elderly in intergenerational settings. She has taught and outreached in the schools in Opelika and Baldwin County. The Classroom Observer is here to serve the community in sharing the wonderful teaching programs in our local public schools, private schools and homeschools. The column is provided to enrich the education of our children, youth, and families. Classroom Observer welcomes educational news, school news, pictures and events by emailing her at donnapinyerd@charter.net.