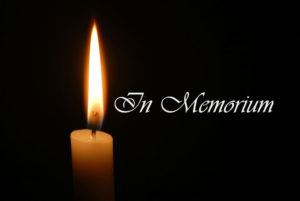 Lewis O. Wood
Lewis O. Wood of Opelika was born in St. Louis, Missouri to the late Fern and Joseph Wood on September 3, 1926 and passed away at The Harbor in Opelika on August 28, 2019. He was 92 years old.
He was a member of Living Waters Ministry Center in Opelika. He retired from the United States Navy after 23 years of service and worked diligently to help Veterans after his retirement. He was a proud member of Disabled American Veterans (DAV).
He was preceded in death by his wife, Mary Wood.
He is survived by his children, Julie Goodson (Michael), Kenneth Guy (Debra), and Eugene Benford (Daisy); grandchildren, Michael Goodson, Jr.(Tabatha), Elizabeth Gilbert (James), Jessica Henderson, Virginia Guy (Jacob), Zachary Guy, Ella, and Madison; great-grandchildren, Hayden, Tye, Carly, Lillyana, Michael, III, Tansi, and E.J.
Visitation was held in the Parlor at Frederick-Dean Funeral Home Aug.29, 2019 from 6 to 8 p.m.
A graveside service was held at Garden Hills Cemetery Aug. 30, 2019 at 11:30 a.m. with Mr. Eugene Benford officiating.
In lieu of flowers the family requested that donations be made to the (DAV) Twin Cities Chapel 95 P.O. Box 995 Opelika, Alabama 36803
Frederick-Dean Funeral Home directed.