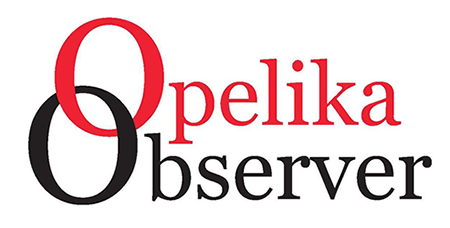 My name is Robert Lofton and I am running for the Ward 3 City Council seat presently held by Dozier SmithT. I am a retired veterinarian and I practiced veterinary medicine for more than 40 years. Ownership of my veterinary hospital gave me experience in the management of a business. I believe that our council needs an experienced business person to fill this seat.
I have been married to Lela Melson Lofton for 48 years. We currently live in a 100-year-old house as the third generation in the family home at 908 Third Avenue. Lela is a graduate of Opelika High School and Auburn University. We have one son, Jesse, who works in EMS at East Alabama Medical Center while attending Southern Union.
Lela and I are members of First Baptist Church Opelika where I teach a Sunday Bible Study class. I am also in a number of community service projects including My Jerusalem, Alabama Baptist Disaster Relief and Samaritan Purse. I serve on the advisory committee for Circles Opelika which is apart of Envision and I am a member of the Chamber of Commerce. Lela is a member of Master Gardeners of Lee County, serves on Keep Opelika Beautiful Board, sings in the FBCO choir as well as working on other community services. Everything we do is in Opelika.
After retiring from my profession as a veterinarian I am now involved in managing personal real estate property along with volunteering within the community. My core values are honesty, hard work and integrity. I consider myself to be problem solver. I have training in communication skills which has taught me to be a good listener. I believe what people say is important. I have the time and desire to serve the residents of Ward 3 and the Opelika community.
I am proud of Opelika and the way we are moving forward. I am asking for your vote to elect me, Robert Lofton, to be your full time Ward 3 Council person on October 6. If you have questions or concerns, my email is RobertLofton90@gmail.com or call me at 334-737-6726.
Robert Lofton Opelika