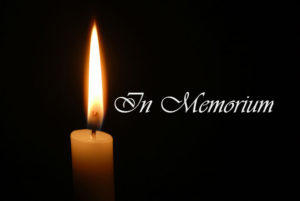 Lee Roy Peeples
Lee Roy Peeples of Valley, Alabama was born to the late Clayton and Odessa Peeples on November 14, 1938 and passed away at home on January 24, 2019. He was 80 years old.
He was preceded in death by his grandson, Forrest Moore, II (Amanda); sister, Faye Long
He is survived by his wife, Cora Folsom Peeples; children, Tracie Moore (Forrest), Cindy Peeples; grandchildren, Zachary Moore (Haley), James Jenkins, Jr.; great-grandchildren, Forrest, III, Virginia, Kately, Magnolia, and Laurel; brother, Clayton Peeples, Jr. (Sheri), and sister, Ellen Terrell.
Memorial services were held Monday, January 28, 2019 at 11:00 a.m. in the Chapel at Frederick-Dean Funeral Home with Reverend Eddie Smith officiating.
Frederick-Dean Funeral Home directed.